Vive Tauron Kielce back on winning track!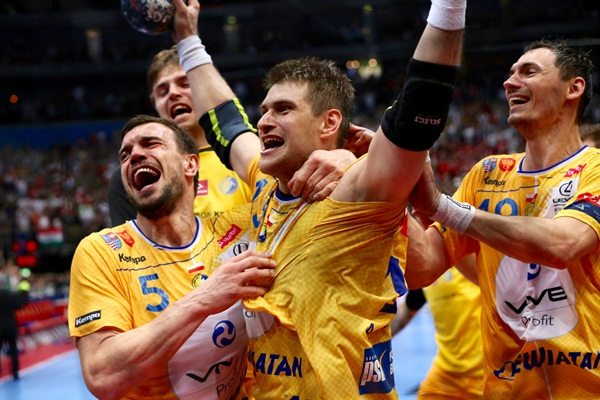 Vive Tauron Kielce found the way back to the winning side of the VELUX EHF Champions League. The reigning champions of the European elite competition won in Varazdin 26:23, where PPD Zagreb hosted match as their Arena is occupied with Tennis Davis Cup final weekend.
RK Prvo plinarsko drustvo Zagrzeb – Vive Tauron Kielce 23:26 (12:11)
PPD: Stevanović – I. Vujić 1, S. Vujić 1, Kontrec 3, Vori 2, Sprem, Sebetić 1, Marković, Horvat 6, Susnja, J. Valcić, Jotić, T. Valcić, Mandalinić 6, Miklavcić 3.
Vive Tauron: Ivić – Reichmann, Kus, Aguinagalde 3, Bielecki 2, Jachlewski 2, Strlek 3, Lijewski 5, Jurkiewicz, Paczkowski 2, Zorman 2, Bombac 4, Djukić 3.
STANDINGS:
1. KS Vive Tauron Kielce
7
5
0
2
213
:
199
(14)
10
1. HC Vardar
6
5
0
1
188
:
165
(23)
10
3. Rhein-Neckar Löwen
6
4
1
1
176
:
167
(9)
9
4. MOL-Pick Szeged
6
3
1
2
163
:
158
(5)
7
5. HC Meshkov Brest
6
3
0
3
162
:
161
(1)
6
6. RK Celje Pivovarna Lasko
6
1
1
4
163
:
182
(-19)
3
6. IFK Kristianstad
6
1
1
4
165
:
179
(-14)
3
8.

HC Prvo plinarsko drustvo …

7
1
0
6
171
:
190
(-19)
2