WOMEN'S EHF CL 17/18: Neagu leads CSM Bucharest to win opener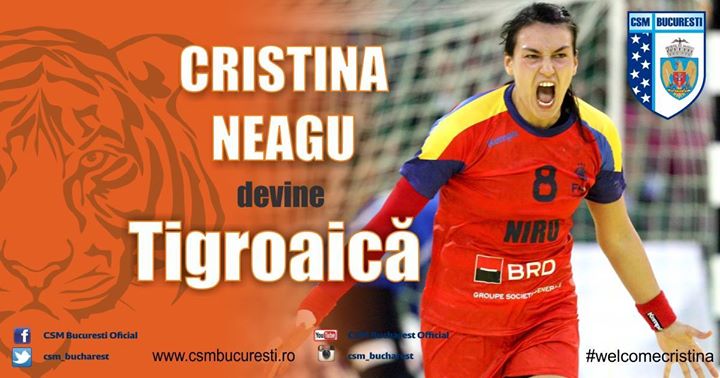 With Cristina Neagu in the main role, CSM Bucharest began Women's EHF Champions League campaign successfuly with 30:18 win over only solid RK Krim Mercator. One of the world's best player netted eight goals on it's comeback to Romania and domestic handball, while Isabelle Gullden added five for routine win over Slovenian champions.
CMS Bucharest: Cristina Neagu 8, Isabelle Gullden 5, Nathalie Hagman 4, Bianca Bazaliu 3, Majda Mehmedovic 3, Marit Frafjord 3, Amanda Kurtovic 1, Aneta Udriștioiu 1, Gnonsiane Niombla 1, Iulia Curea 1.
RK Krim Mercator: Lamprini Tsakalou 4, Polona Baric 4, Alja Koren 3, Aneta Benko 2, Maria Adler 2, Aneja Beganovic 1, Nina Zulic 1, Jelena Despotovic 1.
In the second match of the group, Nykobing beat Vistal Gdinya 27:21.