Women's EHF CL began: Strong Larvik, Gyor and Krim – Leipzig win in Metz!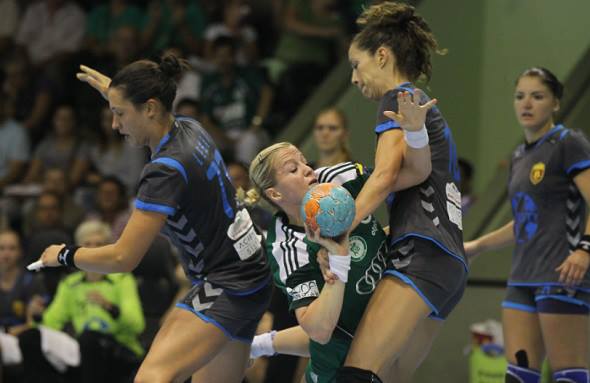 Women's EHF Champions League 2013/2014 began with the four matches. The most interesting clash has been seen in French Metz where domestic girls didn't show the class performance in front of emotional fans against German Leipzig 22:23.
In three other matches fans weren't any kind of question about the winners. Defending champion Hungarian Gyor began new campaign with +19 over Austrian Hypo 41:22.
Slovenian Krim Mercator showed the great ambitions in this year competition by win over Savehof 36:28.
Norwegian TOP team Larvik had easy intro to the European season against weak Croatian Podravka 34:18, the squad who suffered many changes due financial crisis last summer.