Women's U17 EURO 2015: Golden Danish girls!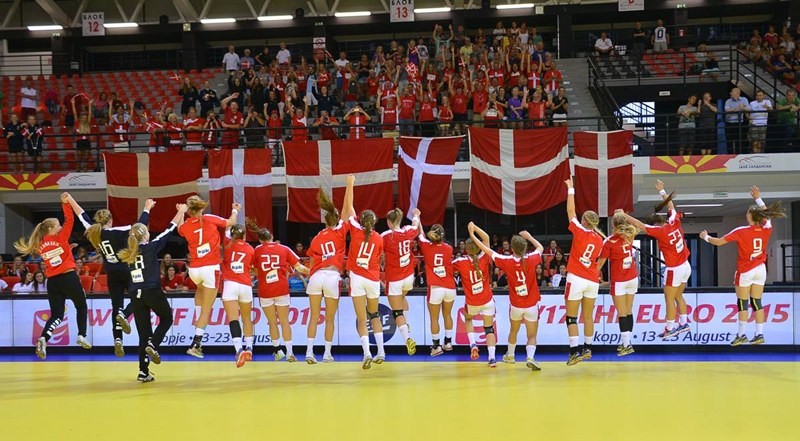 The best young generations in women's handball has Denmark. The Danish girls born in 1998 and younger repeated amazing success of their two years older colleagues by winning the European gold at the European Championship in Skopje, Macedonia. The final battle was against the same rival – Russia 25:24, but again, like in Valencia, Spain (U19), Danish girls celebrated at the end.
The bronze medal won Hungary against Romania 34.31.
The final placement:
1. Denmark
2. Russia
3. Hungary
4. Romania
5. Slovenia
6. Croatia
7. France
8. Sweden
9. Germany
10. Spain
11. Norway
12. Netherlands
13. Portugal
14. Slovakia
15. Czech Republic
16. Macedonia