TOP 100 handball transfers before season 2018/2019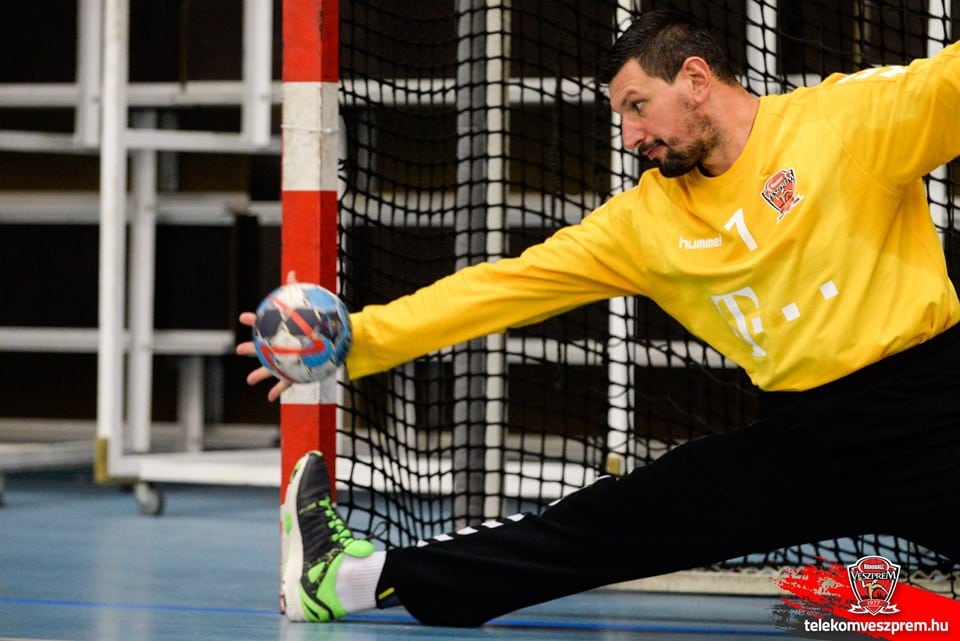 The new handball season began last weekend with the first matches of German DKB Bundesliga 2018/2019. Traditionally, at the beginning of every season, Handball-Planet.com brings the list of TOP 100 handball transfers for the upcoming 10 months to make an overview of handball transfer market.
In opinion of our team, the biggest transfer for the season 2017/2018 was move of legendary goalkeeper Arpad Sterbik from Skopje to Veszprem, ahead of another transfer from RK Vardar, in which Luka Cindric went in direction Kielce. The powerful French line-player Ludovic Fabregas took the third place with the move from Montpellier to FC Barcelona Lassa.
TOP 1-50 HANDBALL TRANSFERS 2018/2019:
Arpad Sterbik (RK Vardar – Telekom Veszprem)
Luka Cindrić (RK Vardar – PGE Vive Kielce)
Ludovic Fabregas (HC Montpellier Handball – FC Barcelona Lassa)
Manuel Strlek (PGE Vive Kielce – Telekom Veszprem)
Joan Canellas (RK Vardar – MOL Pick Szeged)
Jorge Maqueda (RK Vardar – MOL Pick Szeged)
Harald Reinkind (Rhein-Neckar Löwen – THW Kiel)
Rene Toft Hansen (THW Kiel – Telekom Veszprem)
Viran Morros (FC Barcelona Lassa – PSG Handball)
Kim Ekdahl du Rietz (Rhein Neckar Lowen – PSG Handball)
Hendrik Pekeler (Rhein-Neckar Löwen – THW Kiel)
Borut Mackovsek (RK Celje PL – Telekom Veszprem)
Kentin Mahé (SG Flensburg Handewitt – Telekom Veszprem)
Henrik Toft Hansen (SG Flensburg Handewitt – PSG Handball)
Benjamin Buric (HSG Wetzlar – SG Flensburg Handewitt)
Stas Skube (MOL Pick Szeged – RK Vardar)
Ilja Abutovic (RK Vardar Skopje – Rhein Neckar Lowen)
Jesper Nielsen (PSG Handball – Rhein Neckar Lowen)
Torbjørn Bergerud (Team Tvis Holstebro – SG Flensburg Handewitt)
Ivan Sliskovic (RK Celje PL – Frisch Auf Goppingen)
Valero Rivera (FC Barcelona Lassa – HBC Nantes)
Dean Bombac (PGE Vive Kielce – MOL Pick Szeged)
Casper Mortensen (TV Hannover Burgdorf – FC Barcelona Lassa)
Mirko Alilovic (Telekom Veszprem – Pick Szeged)
Gilberto Duarte (Orlen Wisla Plock – FC Barcelona Lassa)
Steffen Fäth (Füchse Berlin – Rhein Neckar Lowen)
Jannik Kohlbacher (HSG Wetzlar – Rhein Neckar Lowen)
Albin Lagergren (IFK Kristianstad – SC Magdeburg)
Magnus Jøndal (GOG Håndbold – SG Flensburg Handewitt)
Cristian Ugalde (Telekom Veszprem – TV Hannover Burgdorf)
Domagoj Pavlovic (RK Zagreb – MT Melsungen)
Artsem Karalek (Saint Raphael VAR – PGE Vive Kielce)
Henrik Mollgaard (PSG Handball – Aalborg Handbold)
Wael Jallouz ( FC Barcelona Lassa – Fuchse Berlin)
Kevin Moller (SG Flensburg Handewitt – FC Barcelona Lassa)
Markus Olsson (Skjern – Fenix Toulouse)
Thomas Mogensen (SG Flensburg Handewitt – Skjern)
Mijajlo Marsenic (RK Vardar Skopje – Fuchse Berlin)
Gøran Johannesson (GOG Håndbold – SG Flensburg Handewitt)
Magnus Landin (KIF Kolding Kopenhagen – THW Kiel)
Urban Lesjak (RK Celje PL – TSV Hannover Burgdorf)
Ziga Mlakar (RK Celje PL – Orlen Wisla Plock)
Vladimir Cupara (BM Ademar Leon – PGE Vive Kielce)
Darko Djukic (PGE Vive Kielce – Meshkov Brest)
Sime Ivic (Orlen Wisla Plock – Meshkov Brest)
Simon Hald Jensen (Aalborg Håndbold – SG Flensburg Handewitt)
Raul Santos (THW Kiel – DHfK Leipzig)
Yves Kunkel (SC DHfK Leipzig – SC Magdeburg)
Senjamin Buric (HBC Nantes – RK Zagreb)
Amine Bannour (Chambery Savoie – Dinamo Bucharest)
TOP 100 handball transfers 18/19: DKB Bundesliga still far away from Lidl Starligue