AGAIN "AUFWIEDERSEHEN" IN SKOPJE: RK Vardar beat Rhein Neckar Lowen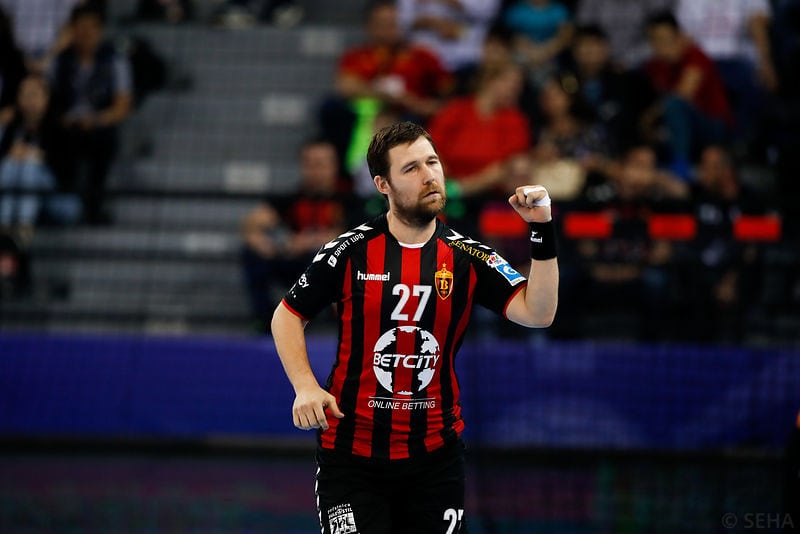 RK Vardar are on 4/4 at the start of the VELUX EHF Champions League 2018/2019. Team which potential was doubtful at the start of new era with Roberto Parrondo and some new players, making amazing results ath the start. The last, win over Rhein Neckar Lowen 29:27 (13:15) made fans happy at Jane Sandanski hall.
Timur Dibrov netted 8 goals for the winners, while on the other side player on the same position Gudjon Valur Sigurdsson scored six goals.
Vardar: Stoilov, Popovski, Krištopans 3, Moraes 3, Karačić 4, Skube 3, Kalaraš 1, Gedban, Čupić 2, Dibirov 8, Shiiskarev 1, Borozan 4, Vojvodić, Kiselev, Milosavljev 10 saves, Miševski
Rajn Nekar Leven: Apelgreen 8 saves, Schmidt 5, Lipovina, Sigurdsson 6, Palicka 3 saves, Radivojevic, Tolbring, Abutovic, Mensah Larsen 1, Fath 1, Groetzki, Taleski 1, Guardiola, Petersson 7, Nielsen, Kohlbacher 5
STANDINGS:
1.

Vardar

4
4
0
0
116:101
8

2.

Barcelona

4
3
0
1
144:115
6

3.

Vive Kielce

4
3
0
1
124:118
6

4.

Rhein-Neckar

4
2
0
2
127:125
4

5.

Meshkov Brest

4
2
0
2
113:115
4

6.

Telekom Veszprem

4
2
0
2
111:113
4

7.

Montpellier

4
0
0
4
100:117
0

8.

Kristianstad

4
0
0
4
111:142
0