Balkan
RK Eurofarm Pelister Macedonian champions after 18 years!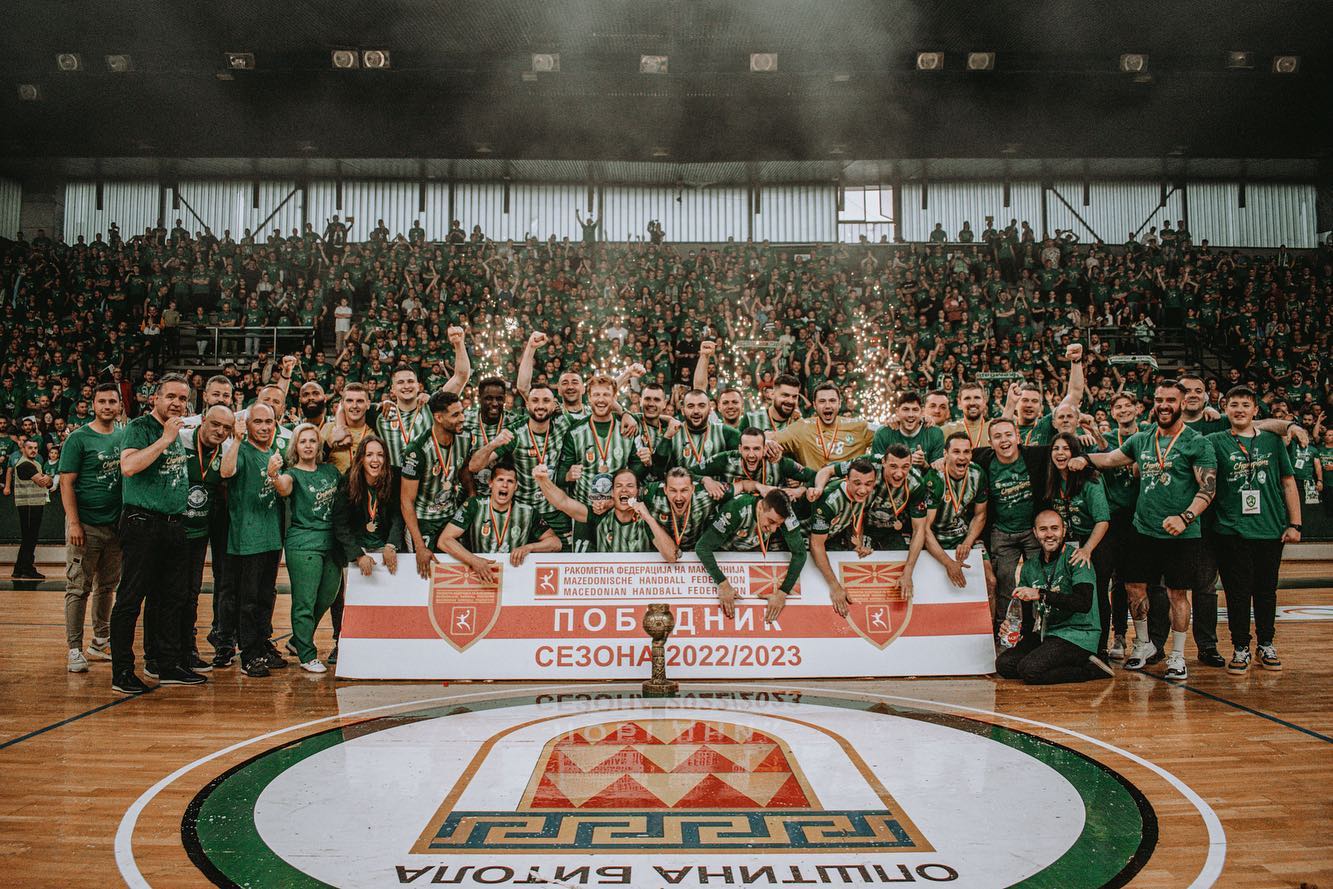 City of Bitola is celebrating the first national title after 18 years! RK Eurofarm Pelister have qualified for the EHF Champions League 2023/2024 by taking North-Macedonian title in tight race with RK Vardar and new-former ambitious project led by legendary Kiril Lazarov as a coach – RK Alkaloid Skopje.
At the end, RK Alkaloid beat RK Vardar twice to "help" new champions to finish race at the TOP, but also to secure that team with only young domestic player take second place.
RK Alkaloid and RK Vardar will play at Men's EHF European League.
STANDING:
1.

Eurofarm Pelister

14
13
0
1
397:328
42
2.

Alkaloid

14
11
1
2
385:342
36
3.

Vardar 1961

14
10
1
3
396:319
34
4.

Tikvesh

14
5
3
6
370:379
18
5.

Butel Skopje

14
5
0
9
310:342
16
6.

Ohrid

14
5
0
9
337:367
15
7.

Eurofarm Pelister 2

14
3
0
11
336:384
10
8.

Tinex Prolet Skopje

14
1
1
12
308:378
6