EHF
Snorri Steinn Guðjónsson is new Icelandic NT coach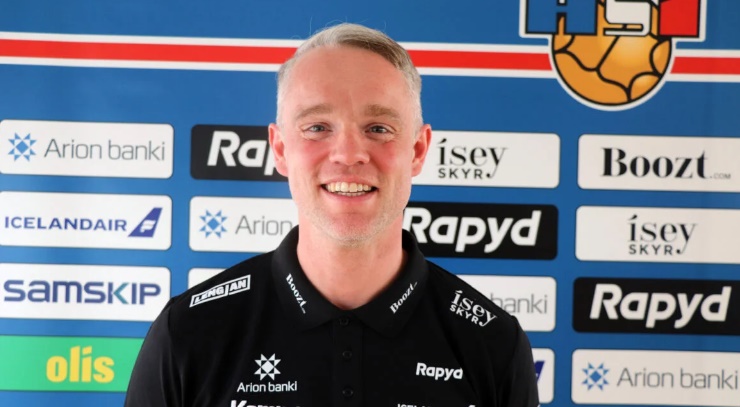 Snorri Steinn Guðjónsson had been hired as the coach of the Icelandic men's national team A for the next three years. His former NT colleague Arnór Atlason is hired as an assistant coach.
Those partners are well known to Icelandic handball players, both of them had a long career as professionals in Germany, France and Denmark, but went directly into training after their playing career ended. Snorri Steinn has coached Val in the domestic Olís league the past five seasons with good results, while Arnór has been an assistant coach at Álaborg in Denmark as well as coaching the U-21 Danish national team.
Snorri is now retiring as coach of Vals, but in addition to taking over the national team, he will deal with distribution issues at the HSÍ office. Arnór will coach Team Tvis Holstebro in the Danish league next year as well as being Snorri's assistant coach for the national team.
"The Icelandic Handball Association has high hopes for this appointment, there are two former players on the move who know the environment of professional and national team players and have a lot of experience in the game both as players and coaches. We currently have many players who play in the best leagues in Europe, so there are exciting times ahead, we welcome Snorr and Arnór to work.", is written in the HSI statement.
Iceland will play at Men's EHF EURO 2024 in Group with Serbia, Hungary and Montenegro.