FINISH FOR THE HISTORY! RK Vardar with +8 to Szeged!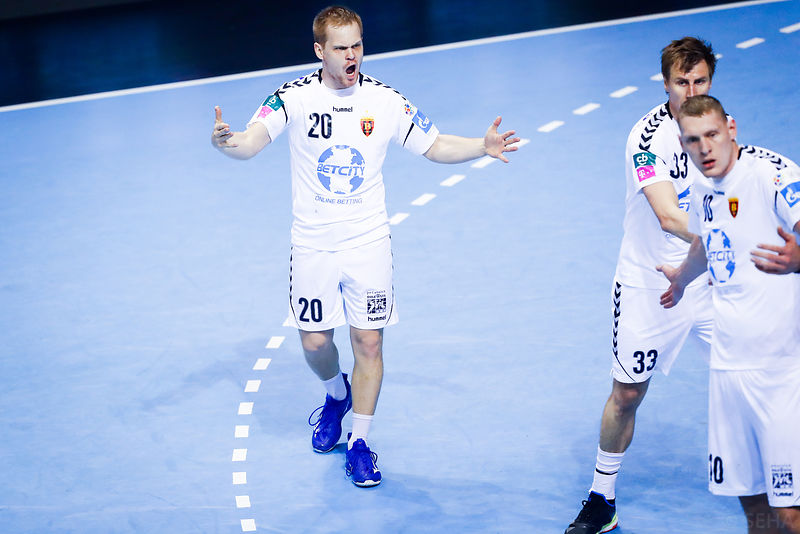 Ten-minutes explosion in Skopje put RK Vardar eight goals ahead of MOL Pick Szeged 31:23 (14:12). It was 23:21 in 49th minute, when any victory by home team was in question, but then frenetic fans at "Jane Sandanski" made amazing pressure on the Hungarian champions, which lost their heads in the most important moments.
RK Vardar goalkeeper Dejan Milosavljev had some important saves (10 in total), while Dainis Kristopans and Igor Karacic was the most important part of the winning squad who is on the good way to reach the third Final4 tournament in a row.
This was the last home match in "golden era" of RK Vardar since Sergey Samsonenko announced leaving club at the end of the season.
Vardar-Szeged 31-23 (14-12)
Vardar: Dainis Kristopans 8, Igor Karacic 8, Stas Skube 6, Timur Dibirov 4, Rogerio Ferreira 3, Ivan Cupic 1, Sergei Gorbok 1.
Szeged: Bence Banhidi 5, Jonas Källman 3, Zsolt Balogh 3, Dean Bombac 3, Jorge Maqueda 2, Richard Bodo 2, Stefan Sigurmannsson 2, Mario Sostaric 2, Joan Cañellas 1.