Ivic saves Kielce against IFK Kristianstad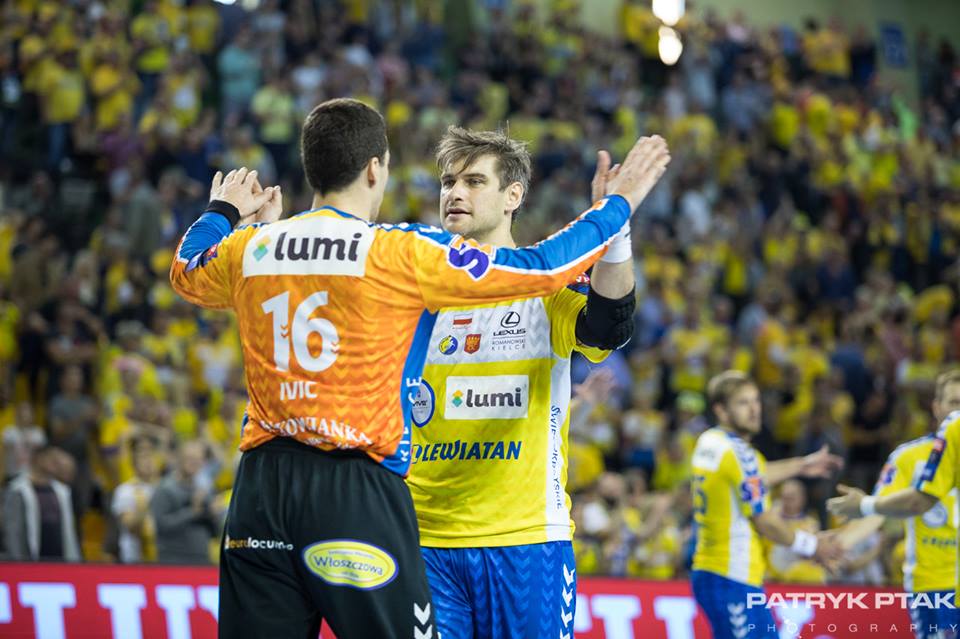 Talant Dujshebaev needs to find answer what happened to his team in the second half of the game against IFK Kristianstad when Swedish team made impressive turnover (20:22 42nd minute). However, he can do it withouth head-ache which brings losing points because PGE Vive Kielce survived in the last few minutes to celebrate for the third time this season – 33:31 (17:12).
In the crucial moments, last two attacks of Swedish team, Croatian goalkeeper Filip Ivic saved two times and kept heads of his team-mates up.
PGE VIVE Kielce – IFK Kristianstad 33:31 (17:12)
PGE VIVE: Cupara Ivić – Jurecki 6, Aguinagalde, Jachlewski 1, Janc 2, Lijewski 2, Moryto 7, Cindrić 4, Fernandez 4, D. Dujshebaev 1, Karalek 2, A. Dujshebaev 4, Mamić
IFK: L. Larsson, Kappelin – Arnarsson 2, Henningson 4, Canellas 1, Chrintz, Ehn 2, Einarsson 6, Freiman, Gudmundsson 7, Halen, Hanson, Jurmala Astrom 2, J. Larsson 3, Nilsen 5, Nyfjall 2
STANDINGS:
1.

Barcelona

4
3
0
1
144:115
6

2.

Vardar

3
3
0
0
87:74
6

3.

Vive Kielce

4
3
0
1
124:118
6

4.

Rhein-Neckar

3
2
0
1
100:96
4

5.

Meshkov Brest

4
2
0
2
113:115
4

6.

Telekom Veszprem

4
2
0
2
111:113
4

7.

Montpellier

4
0
0
4
100:117
0

8.

Kristianstad

4
0
0
4
111:142
0
PHOTO: www.facebook.com/kielcehandball