Manolo Cadenas to lead Argentina until Tokyo 2020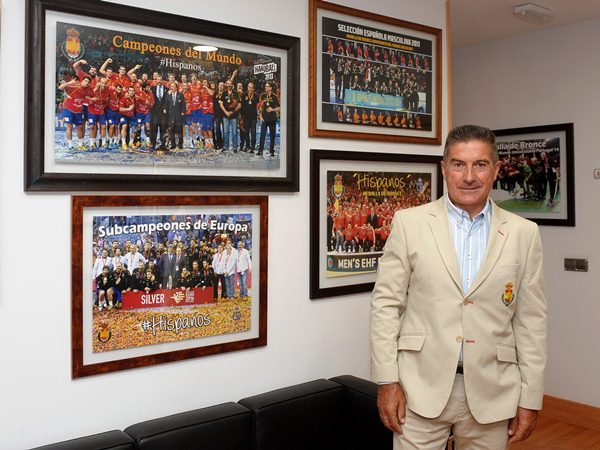 Spanish coach Manolo Cadenas has become the new commander of the Argentina men's national team, the Gladiadores. The former Spain coach will take over the team after a 9 year term of Argentinian Eduardo Gallardo. The former Spain NT coach will land in Argentina in May and will determine his staff upon his arrival to the country. The born in León will be in charge of the Argentinian squad in the current Olympic cycle, in which the main goal will be set for the Pan American Games of Lima 2019, which will grant the only spot for the Tokyo 2020 Olympic Games.
Cadenas takes over Argentina as a replacement of Eduardo Gallardo, who has completed a total of 9 years as the head coach of a team that has reached unsuspected heights since his designation. Gallardo's accomplishments include two Olympic participations, a gold in Pan American Games, three Pan American championships, a 12th place in Sweden 2011 (with a historic win over the host nation), a 12th place in Qatar 2015, and most importantly, a global recognition and respect for its continued growth.
The former Ademar León and FC Barcelona coach (among a long list of clubs) is not new to challenges. In his last experience as the Spain national team, he drove his squad to a 3rd place in the 2014 EHF Euro in Denmark 2014, a 4th place in the Qatar 2015 IHF World Championship and a silver medal in the EHF Euro in Poland 2016. Cadenas will be the second Spaniard in charge of the Argentinian national team after the 2004-2005 stint of Spain's current coach, Jordi Ribera.
TEXT: Laura Agena