Olympiakos win Greek Handball Cup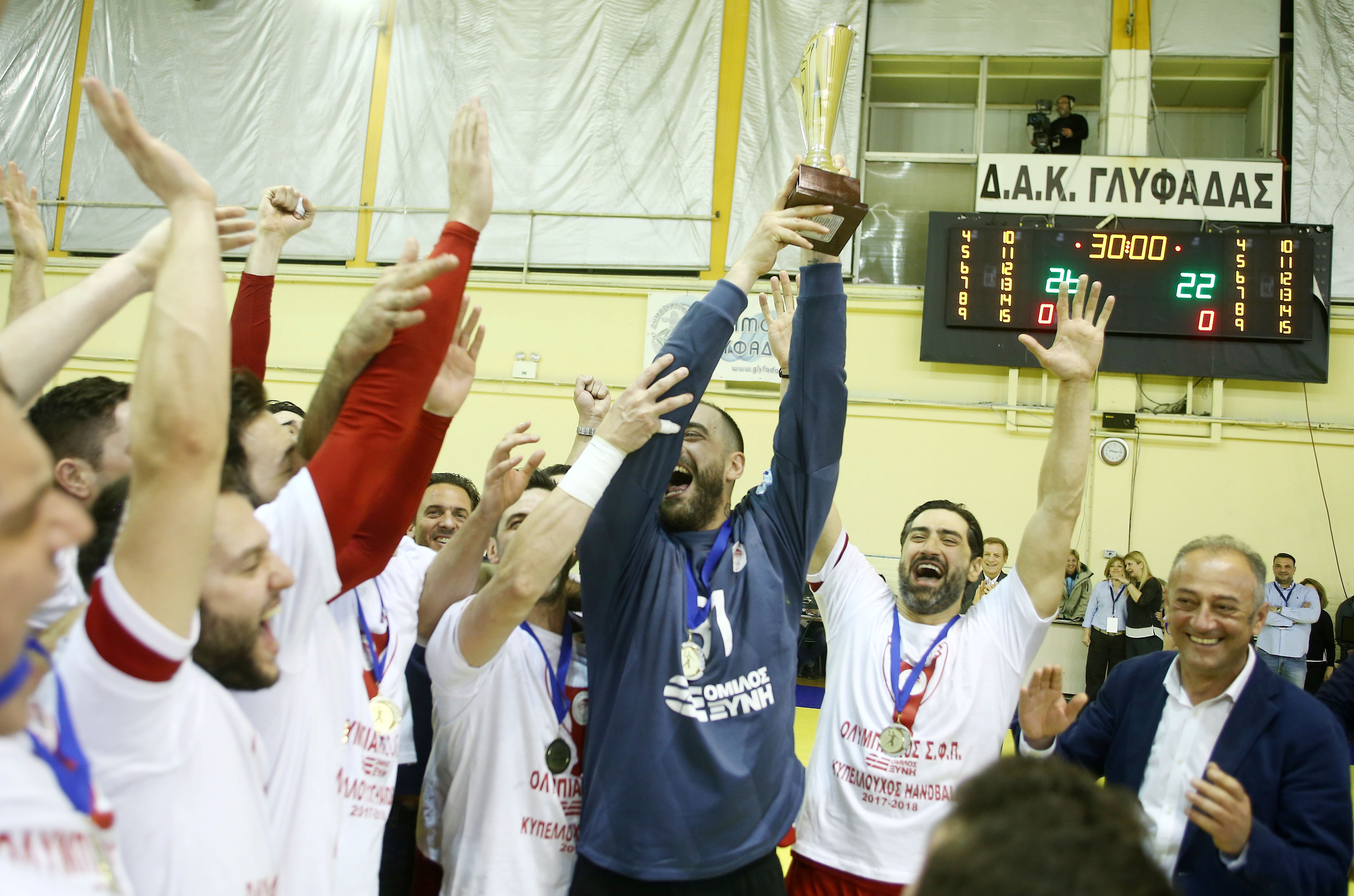 Olympiakos celebrate Cup trophy in Greece. The one of the biggest sports brands in Greece, opened handball section last year and this is the first major trophy in their hands.
Olympiakos beat Doukas 26:22 at Cup Final led by goalkeeper Kostas Tsilibaris who had amazing night with 23 saves.
OLYMPIAKOS – AU DOUKAS 26-22
Result: 3-1, 5-3, 6-5, 9-7, 11-9, 13-10 (sem.), 15-10, 19-11, 21-13, 25-16, 25-18 , 26-22
OLYMPIAKOS (Giorgos Zaravinas): Tsaknis, Kostakidis 3, Kritikos 1, Petricevic, Tiras 4, Karabourniotis, Misalidis 1, Skrobic 5, Stoumpis, Kandyllas 4, Sanikis 5, Albanos, Papadonisiou 2, Liapis 1, Tsilibaris,
ACE DOUKA (Costis Bounas): Moraitis, Tombros 2, Pappoulos, Gertsos, Apostolidis, Mitrovic 1, Barbas, Dounis, Bagi 5, Zivulovic 2, Darsulant 1, Arapakopoulos, Zafirakis, Kollyris, Kedris 11
PHOTO: e-HandBall.gr