TATRAN Presov sign Croatian right back Bruno Butorac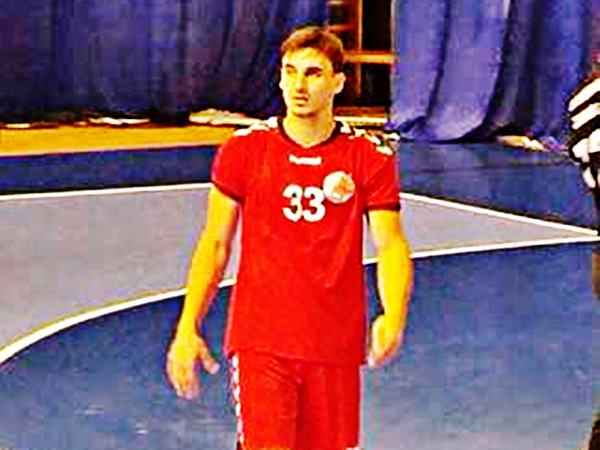 The Slovakian champions TATRAN Presov announced their new international acquisition for the next season 2017/2018 – Croatian right back Bruno Butorac. Young 22 year-old player of RK Dubrava Zagreb, who has been one of the best players of Croatian Premier League recently, was recommended to TATRAN by Croatian coach Slavko Goluza. Another new player, who signed a 3-year contract for TATRAN from season 2017/2018 even before, is Croatian line player Ante Babic.
Highly rated Croatian left-handed handball player, who is considered to be "new Dolenec", was the member of successful Croatian U17, U19 and U21 national teams with 25 international appearances. In 2013 he was a member of Croatian U19 national team who won the silver medal at the Men´s Youth World Handball Championships in Hungary.
Bruno Butorac (190 cm / 92 kg) was born on 1 October 1994 in Zagreb, Croatia. At first he started to play for RK Pavleki at his local school. After that he played for RK Medvescak Zagreb for 2 years. Then he moved to PPD Zagreb, where he played for 4 years. In 2012/2013 season he debuted in the Champions League with PPD Zagreb.
Bruno Butorac, right back of RK Dubrava Zagreb, new signing of TATRAN Presov: "It is a big honour for me to join TATRAN Presov. I expect to learn a lot from other players and coach in TATRAN. I am looking forward to game experience in the Champions League and SEHA Gazprom League, in which I would like to be an asset to TATRAN and deliver the best possible performances to help the team to be successful. I am glad I will have the opportunity to compete at the highest level and hope to win with TATRAN as many games as possible. I am also looking forward to amazing fans of TATRAN who will come and support us in our journey next season."
Miloslav Chmeliar, the owner of TATRAN Presov: "I believe Bruno Butorac is going to be a great choice for our club. I am sure he will be an asset to the team. He is a dynamic player, athlete with excellent motion we are looking for. He is physically prepared in an outstanding way and able to score a lot of goals. In the past we missed such kind of a player."
The words of the owner of TATRAN Presov Miloslav Chmeliar can be proved in the following video featuring Bruno Butorac (No. 33, RK Dubrava Zagreb):
https://www.youtube.com/watch?v=4TA2nD34J1Q
Author: Richard Fech
Photo: RK Dubrava Zagreb