THW Kiel are at EHF CL TOP 8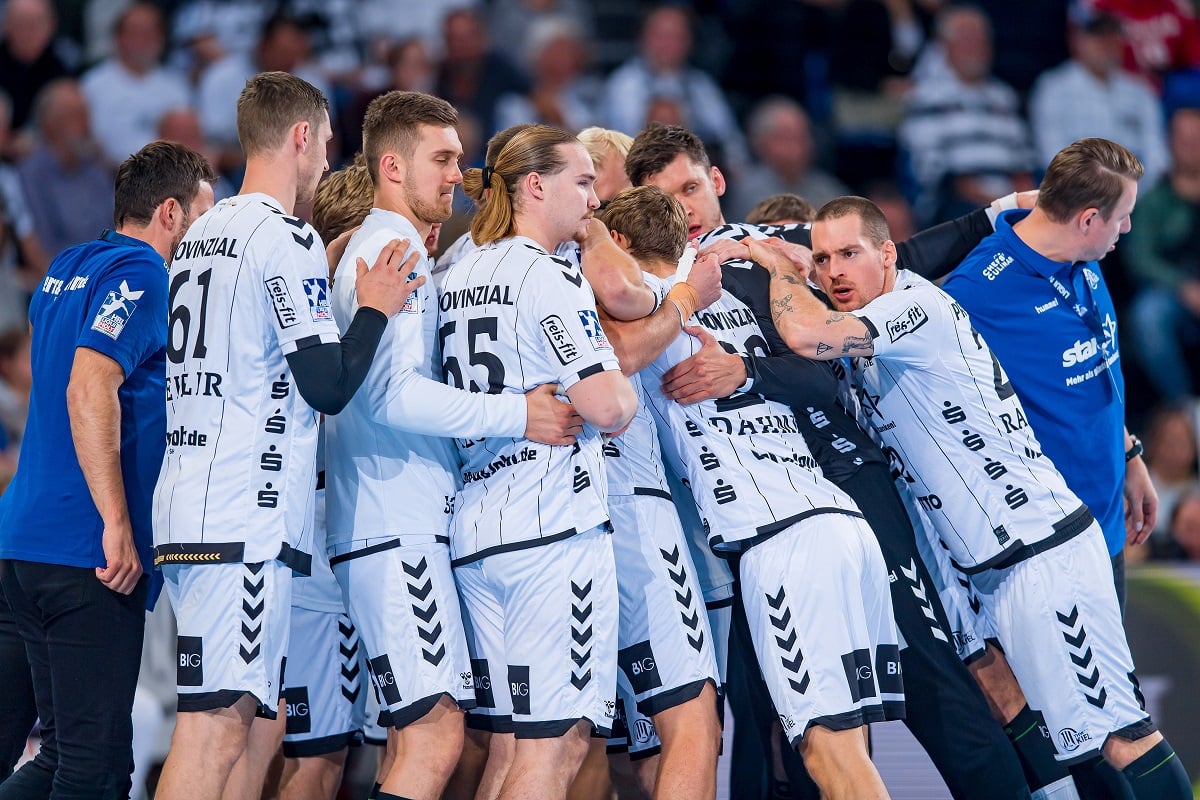 THW Kiel are the first team at TOP 8 of the VELUX EHF Champions League 2019/2020. The "Zebras" made a great result in the first year with coach Filip Jicha on the helm. Sparkassen Arena witnessed derby match for the place no.1 against Telekom Veszprem 29:28 (15:15) which was decided by save of Niklas Landin who stopped ball shot by Veszprem's left back Vuko Borozan.
THW Kiel have secured first place in the Group two rounds before the end of Preliminary Round.
THW KIEL – TELEKOM VESZPREM: 29:28 (15:15)
THW Kiel: N. Landin (1.-60., 10 saves), Quenstedt (n.e.); Duvnjak (2), Reinkind (1), M. Landin (1), Weinhold (2), Ekberg (8/4), Rahmel (n.e.), Dahmke (1), Zarabec (4), Horak, Bilyk (n.e.), Pekeler (7), Nilsson (3); Trainer: Jicha
Telekom Veszprem: Sterbik (22.-37., 1 saves), Cupara (1.-22., 37.-60., 8 saves); Manaskov (4), Omar (4), Ferreira (2), Gajic (1/1), Nilsson (5), Marguc, Lauge (1), Strlek (2), Terzic, Blagotinsek, Nenadic (2), Mackovsek (2). Lekai, Borozan (5); Trainer: Davis