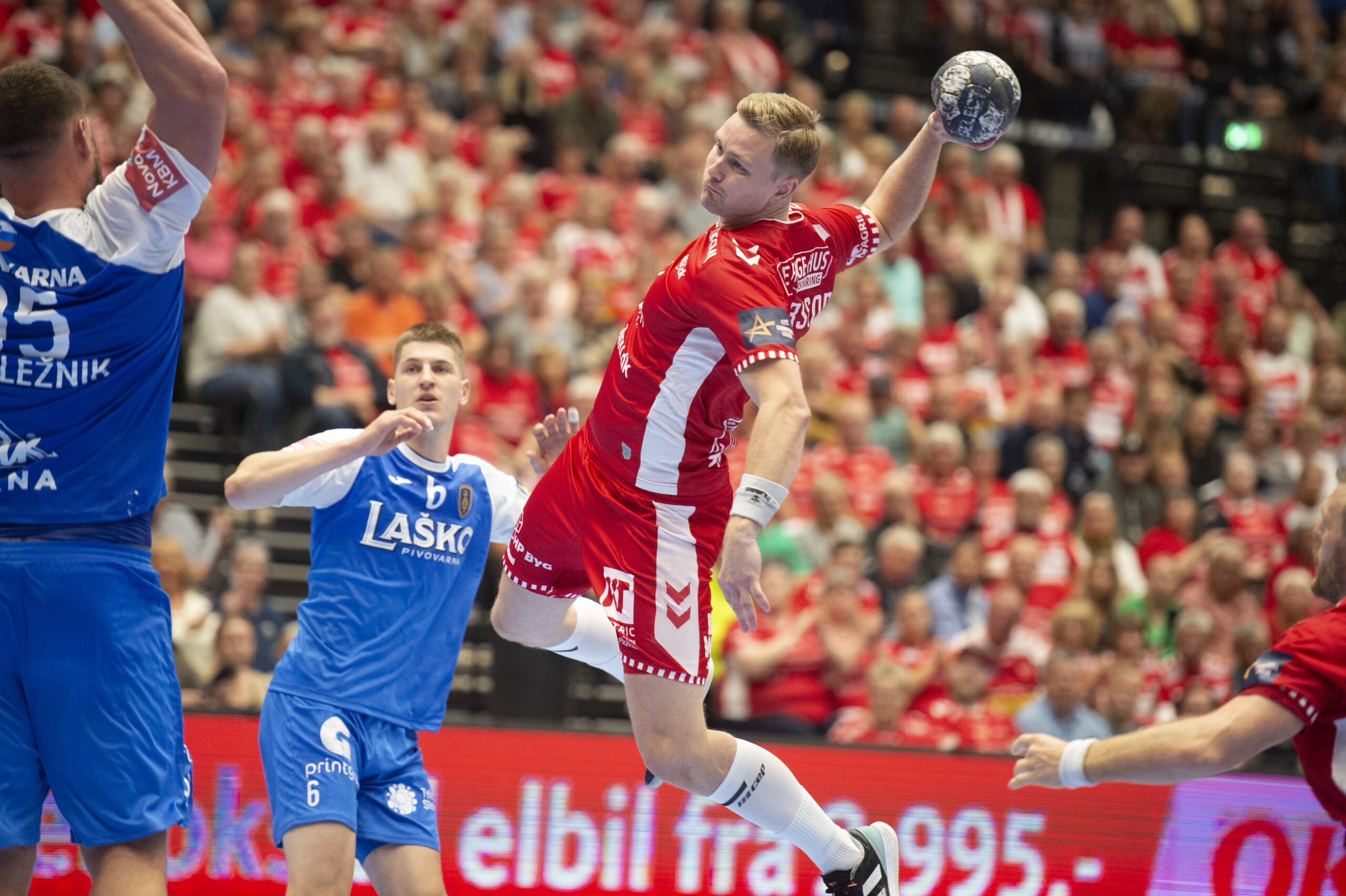 The Danish TOP team Aalborg Handball have announced that Icelandic star Aron Palmarsson will leave the club in summer 2023.
The 32-years old left back-playmaker, one of the best in the world of handball in the last decade, will return to Iceland due family reason.
– We have recently had a dialogue with Aron about canceling our contract, according to his wish. Handball is always very important to us, but we also have to recognize that there are things in life that is more important than sports. That is the case here, and seen in that light, we have naturally chosen to accommodate Aaron's wish. That is why Aron will stop with us after this season, and even if it is earlier than the agreement we made originally entered into, we have given each other a handshake that his focus is 100 percent on finishing time in Aalborg in the best way, says director Jan Larsen from Aalborg Handball.

PHOTO: Aalborg Handbold