Aalborg Handbold is the new Danish champion!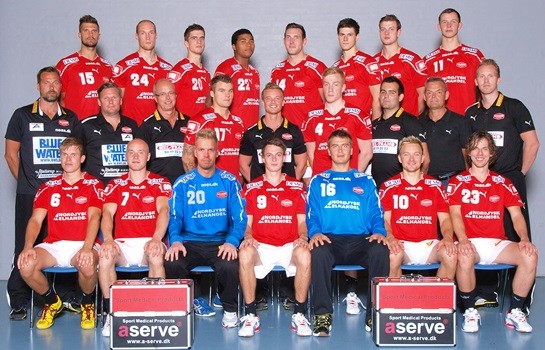 Great performance in the two matches of the Danish Play-Off Final and great success for Aalborg Handbold – new Danish champion. After fantastic +8 from the first match (29:21), handball fans in Denmark expected much more intensity in the second clash with KIF Kolding, but Hvidt and other world-class stars couldn't make anything even in front of their fans – 29:26 for Aalborg (59:47 cumulative). Kristian Kjelling had outstanding night in his last match for Aalborg…
KIF Kolding København: Boris Schnuckel 8, Lukas Karlsson 4, Bo Spellerberg 3, Simon Jensen 2, Lasse Boesen 2, Kim Andersson 2, Cyril Viudes 2, Kasper Irming 2 (1) og Rasmus Jensen 1.
Aalborg Håndbold:  Kristian Kjelling 11 (3), Johan Jakobsson 6, Jacob Bagersted 4, Mads Mensah Larsen 3, Håvard Tvedten 3, Niclas Barud 1 og Rune Spliid 1.