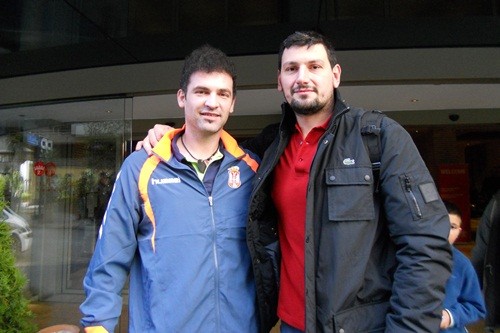 Ex-Serbian, now Spanish goalkeeper, Arpad Sterbik (34) doesn't want to underestimate next rival of the host team at the World Championship 2013 – Serbia:
– We have played two tough matches against Serbia last year in Alicante and London. I expect the same in Zaragoza. Serbia has good team, they played good, but unlucky lost two tight matches. We will try to prepare well and beat them.
Are you going for gold in Barcelona?
– Our first goal is to qualify for semi-finals. Gold is still far away. There are a lot of good teams. We lost against Croatia and every defeat made small wound. We played in front of 11.000 fans and it not easy to be defeated in that atmosphere – said Sterbik for Balkan-Handball.com