Arsic saves RK Metalurg win over La Rioja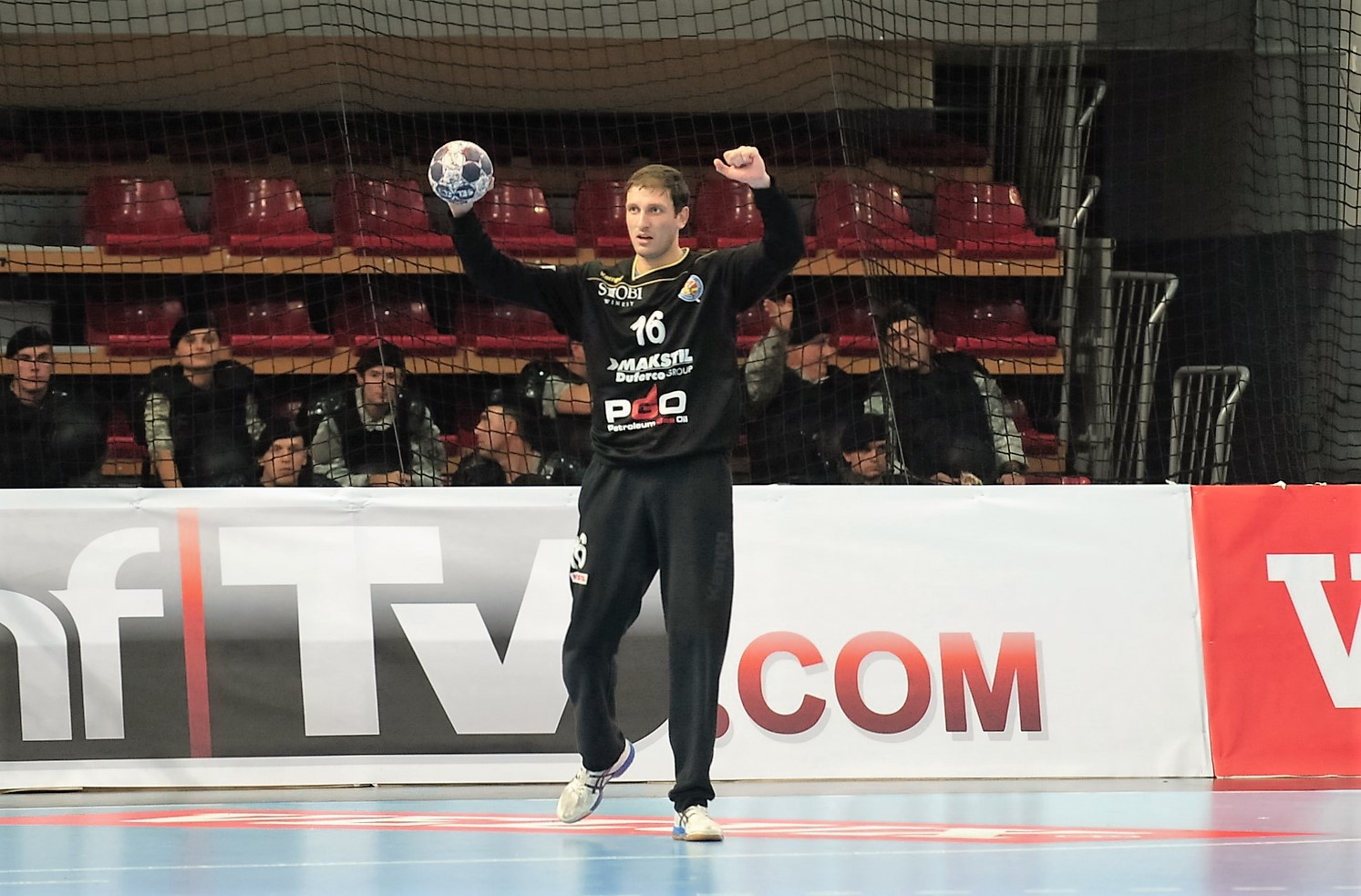 RK Metalurg SKopje surprised Natuhouse La Rioja 24:23 (11:9) in Round 4 of the Men's EHF Champions League. The Macedonian vice-champions won their second match in Europe this season thanks to fantastic goalkeeper Darko Arsic who saved two shots of Spanish players in the last 30 seconds of the clash at "Boris Trajkovski" arena.
Metalurg: Arsic(16 saves), Tomovski, Brajovic 2, Dragas 7, Drogriski, Jagurinovski, Kosteski 1, Kuzmanovski, Neloski 1, Obradovic 7, Palevski, Pečenkovski, Pesevski 2, Petrov, Taleski 4, Velkovski.
La Rioja: A.Aguinagalde, Cacheda 5, Fernandez 4, Garabaja 2, Garciandi, Hisham 3, Inue 7, Jimenez 2, Kapellin, Molina, Montoro, Munjoz, Pechina, Rocas, Sanchez, Vigo.
STANDINGS:
| | | | | | | | | | |
| --- | --- | --- | --- | --- | --- | --- | --- | --- | --- |
| 1. Naturhouse La Rioja | 4 | 2 | 1 | 1 | 115 | : | 109 | (6) | 5 |
| 2. Elverum Handball | 4 | 2 | 1 | 1 | 104 | : | 102 | (2) | 5 |
| 3. Montpellier HB | 4 | 2 | 0 | 2 | 115 | : | 108 | (7) | 4 |
| 4. Chekhovskie Medvedi | 4 | 1 | 2 | 1 | 103 | : | 103 | (0) | 4 |
| 5. HC Metalurg | 4 | 2 | 0 | 2 | 85 | : | 92 | (-7) | 4 |
| 6. TATRAN Presov | 4 | 1 | 0 | 3 | 102 | : | 110 | (-8) | 2 |