Barca Lassa win EHF CL group and join Kiel at TOP 8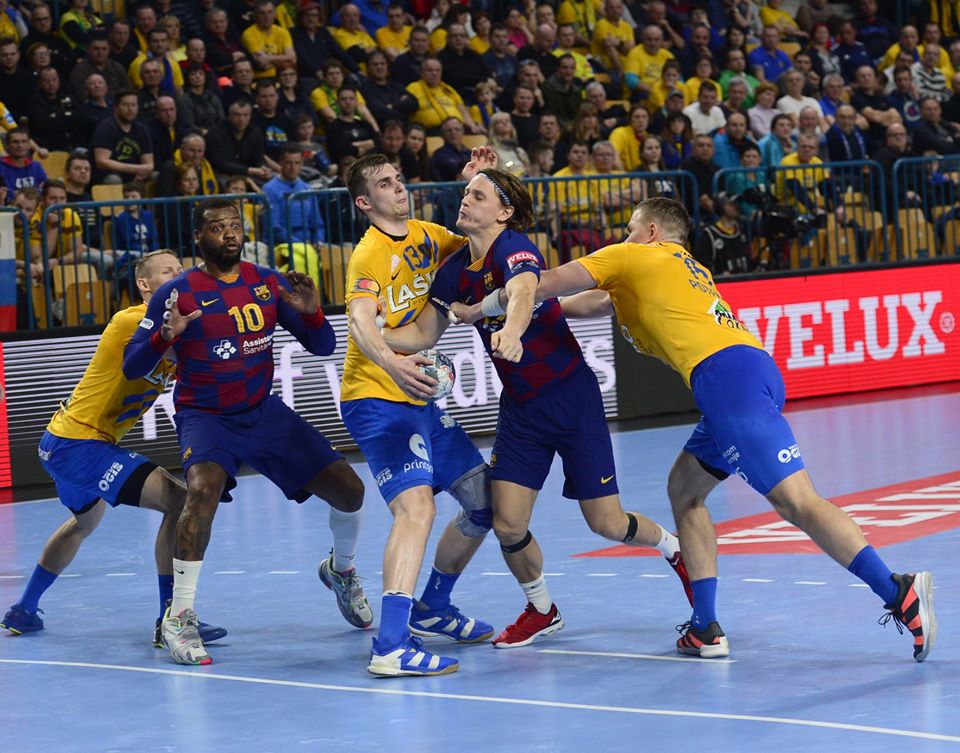 Barca Lassa won the EHF Champions League Preliminary Group for the fourth time in five years! The Spanish champions secured the first place and place at TOP 8 of the European elite competition by taking points in Celje, where RK Celje Pivovarna Lasko had no power to endanger them 25:37.
THW Kiel and Barca Lassa will miss the first part of knock-out stage.
RK Celje Pivovarna Laško : Barҫa     25:37 (14:19)
RK Celje Pivovarna Laško: Vujovič 8 saves, Ferlin 2 saves; Cvetko, Cokan, Razgor 9/8, Šarac 2, Grošelj, Poteko 2, Žabič 1, Silva 4, Kodrin 1, Horžen 3, Grebenc, Makuc, Leban 1, Novak 2;
Barҫa: Perez de Vargas 10 saves, Moller; Mortensen 2, Tomas 2, Entrerrios 1, Sorhaindo 1, Andersson 1, Bengoechea 1, N'guessan 4, Gomez 2, Goncalves dos Santos 1, Dolenec 7/5, Mem 4, Cindrić 1, Palmarsson 5, Fabregas 5;
STANDING:
1.
Barcelona 
13
12
0
1
455:352
24
2.
Paris SG 
13
10
0
3
407:363
20
3.
Szeged 
13
9
2
2
381:340
20
4.
Flensburg-H. 
13
6
1
6
359:353
13
5.
Aalborg 
13
6
1
6
386:392
13
6.
Celje
13
3
0
10
329:400
6
7.
PPD Zagreb
13
2
1
10
317:382
5
8.
Elverum
13
1
1
11
337:389
3