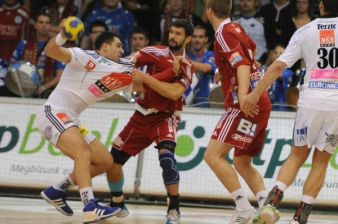 The EHF Champions League has a break, but we won't miss the highest level of handball this weekend. Hungary's best two teams, Pick Szeged and MKB Veszprém will meet on Sunday at 12.20.
Veszprém made a brilliant start. In the Hungarian Championship they have 8 wins in 8 matches and they are the leaders of Group B in Champions League too. Carlos Ortega's team won against last year's finalists, BM Atletico Madrid and THW Kiel. These wins let Europeknow that this team want a place in Cologne in June. The new coach brought new style, a faster and a more spectacular handball to the small city. This play needs the new stars from Asobal: László Nagy, Chema Rodriguez, Cristian Ugalde and Marco Oneto. They scored nearly half of  Veszprém's goals in CL ( 56 from 126 ). But the supplementary players are  important too, for example Timuzsin Schuch is the base of the strong defense and when the Iranian Iman Jamali got a chance, he took it, and scored goals. So MKB seems very strong now, it's not an easy case for Europe's top teams and Szeged.
Pick Szeged had promising transfers in summer, Jonas Larholm from the Olympic Games' finalist Sweden, or the Croatian Alen Blazevic, but they weren't as succesful as expected.
At home in the Championship they haven't lost match yet, but in the CL they are at in last position in Group D. They sustained a clear defeat against Croatia Zagreb, Füchse Berlin and Dinamo Minsk. Szeged has only a one-goal win at home against Kadetten Schaffhausen. The work of the opposers wasn't encumbered  by Pick in Zagreb and in Minsk. Because of this weakplay the spectators became disappointed. Szeged had a match against Csurgó on Monday and the spectators made a transparent with the tag: We went to the buffet, call us if you want to play and work live up to Pick. The match against Veszprém is a great opportunity to win back the support and fix the head-coach, László Skaliczki's place…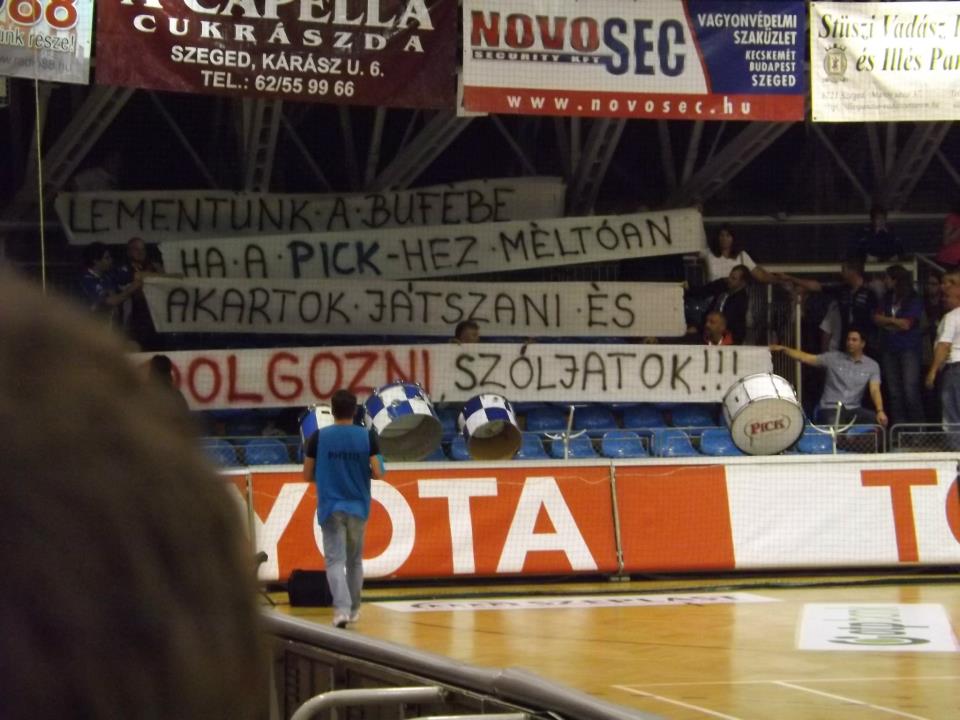 The transparent of the spectators
Text by: Virág Farkas