WCH2013
Belgium seals their first ever World Cup!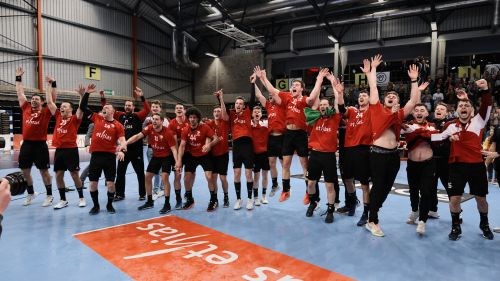 With the exclusion of Russia from all international competitions, part 1 of qualification phase 2 for the 2023 IHF Men's World Championship provided the first team qualified for the final tournament in Poland and Sweden.
With a 57:54 aggregate win against Slovakia, Belgium mounted a historic comeback to avenge their 28:26 loss from three days ago and seal their first berth at an IHF Men's World Championship.
Greece and Macedonia also progressed from part 1 of phase 2, but they will face new opponents on 13 and 16 April in the next round.
Greece will play Montenegro, while Macedonia will face Czech Republic.
Saturday
Romania-Macedonia 24:22 (22:30)
Bosnia and Herzegovina – Greece 26:28 (17:24)
Belgium-Slovakia 31:26 (26:28)
Sunday
14.30 Slovenia-Italy (28:29)
14.30 Svitzerland-Portugal (26:33)
15.00 Lithuania-Israel (24:28)
18.40 Estonia-Austria (33:35)