Berlin to host EHF Cup Final4 for the third time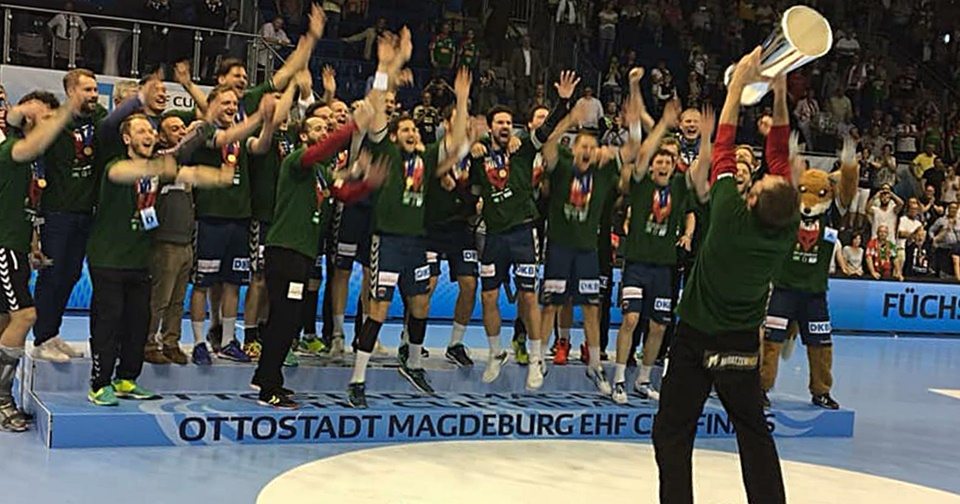 The two-time MEN'S EHF Cup winners Füchse Berlin are to organise the next edition of the EHF Cup Finals.
In a decision reached by the EHF Executive Committee, Berlin was selected as host city following a bidding process launched in October.
The event, which is the final tournament of the EHF Cup season, will be played on 23/24 May 2020.
The awarding is subject to the club reaching a final agreement with the EHF's marketing subsidiary, EHF Marketing GmbH.
The concept for the event developed by Füchse Berlin will see the event played on Saturday, 23 May (semi-finals) and on Sunday, 24 May (match for 3/4 place and final).
Füchse, who played hosts to the tournament for two years in a row in 2014 and 2015, will stick to the same venue and the event will return to the 8,500-capacity Max-Schmeling-Halle.
In 2015, they celebrated their first European Cup title in this arena after beating HSV Hamburg in front of a capacity-crowd.
EHF Cup Finals hosts and winners:
2013 in Nantes: Rhein-Neckar Löwen
2014 in Berlin: Pick Szeged
2015 in Berlin: Füchse Berlin
2016 in Nantes: Frisch Auf Göppingen
2017 in Göppingen: Frisch Auf Göppingen
2018 in Magdeburg: Füchse Berlin
2019 in Kiel: THW Kiel