WHP
BEST 8 OF HANDBALL 2020: Sagosen, Joendal, Duvnjak, Dujshebaev, Janc, Pekeler, Landin and Blagotinsek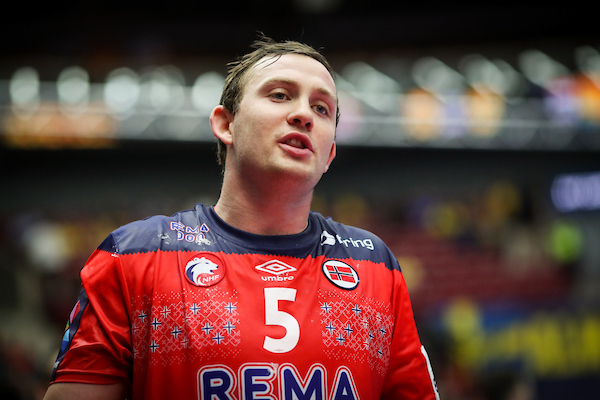 Here are the complete results of the WORLD HANDBALL PLAYER 2020 Contest powered by New Belgrade Summer Cup. Niklas Landin and Blaz Blagotinsek have defended their places in the BEST 8 in comparison with previous year.
Sander Sagosen is WORLD HANDBALL PLAYER 2020, and here are the other members of the WORLD HANDBALL BEST 8 in 2020:

WORLD LEFT WING: Magnus Joendal (SG Flensburg Handewitt – Norway)
WORLD LEFT BACK 2019: Sander Sagosen (PSG Handball/THW Kiel – Norway)
WORLD PLAYMAKER 2019: Domagoj Duvnjak (THW Kiel – Croatia)
WORLD RIGHT BACK 2019: Alex Dujshebaev (Lomza Vive Kielce – Spain)
WORLD RIGHT WING 2019: Blaz Janc (Barca – Slovenia)
WORLD LINE PLAYER 2019: Hendrik Pekeler (THW Kiel – Germany)
WORLD GOALKEEPER 2019: Niklas Landin (THW Kiel – Denmark)
WORLD DEFENSIVE PLAYER 2019: Blaz Blagotinsek (Telekom Veszprem – Slovenia)
Four members of THW Kiel, one player of Telekom Veszprem, Barca, Flensburg and Kielce. Two Norwegian and Slovenian guys, one each from Denmark, Spain, Croatia and Germany.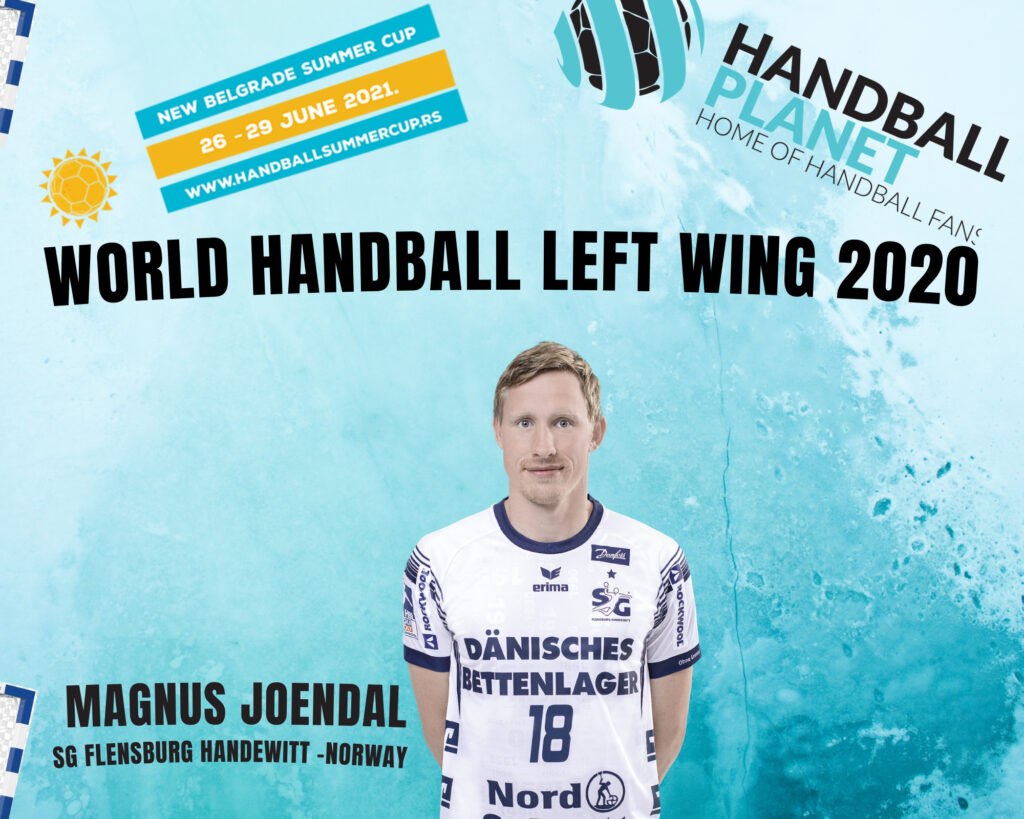 LEFT WING (cumulative votes – journalist and fans):
1. Magnus Joendal (SG Flensburg Handewitt – Norway) 26
2. Manuel Strlek (Telekom Veszprem – Hungary) 15
3. Uwe Gensheimer (Rhein Neckar Lowen – Germany) 10
4. Angel Fernandez (Lomza Vive Kielce – Spain) 8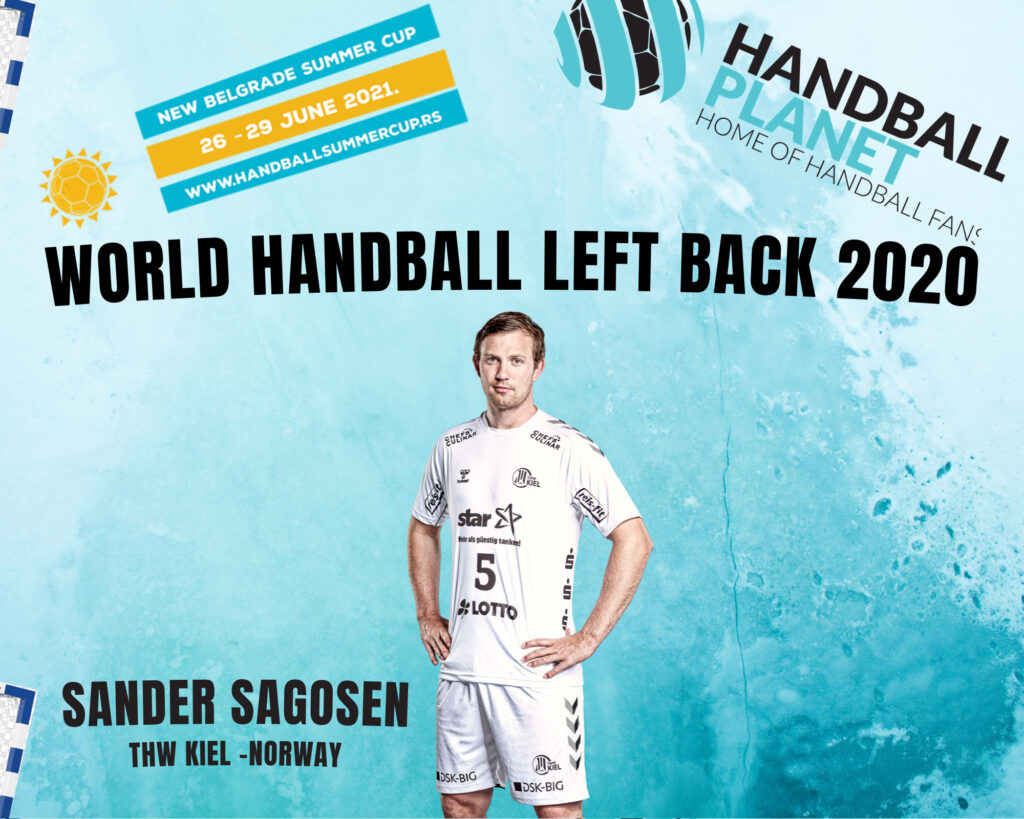 LEFT BACK:
1. Sander Sagosen (THW Kiel – Norway) 47
2. Mikkel Hansen (PSG Handball – Denmark) 19
3. Aron Palmarsson (Barca – Iceland) 15
4. Mikola Bilyk (THW Kiel – Austria) 5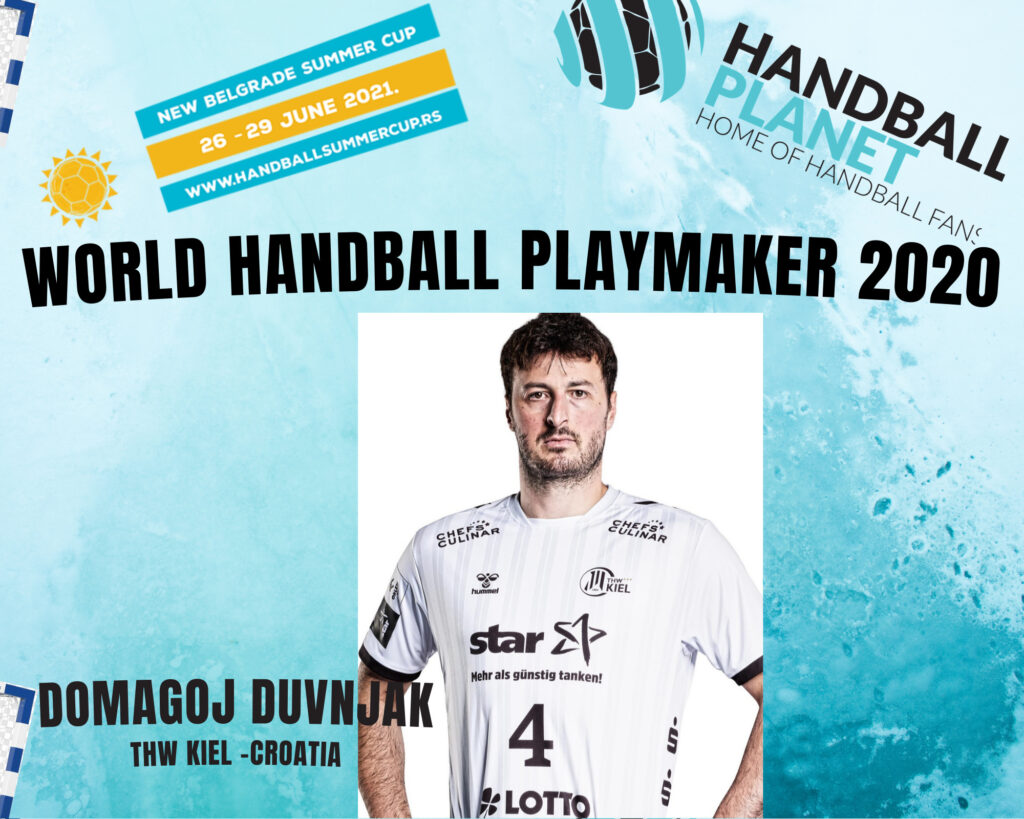 PLAYMAKER:
1. Domagoj Duvnjak (THW Kiel – Croatia) 38
2. Luka Cindric (Barca – Croatia) 13
3. Petar Nenadic (Telekom Veszprem – Serbia) 10
4. Miha Zarabec (THW Kiel – Slovenia) 8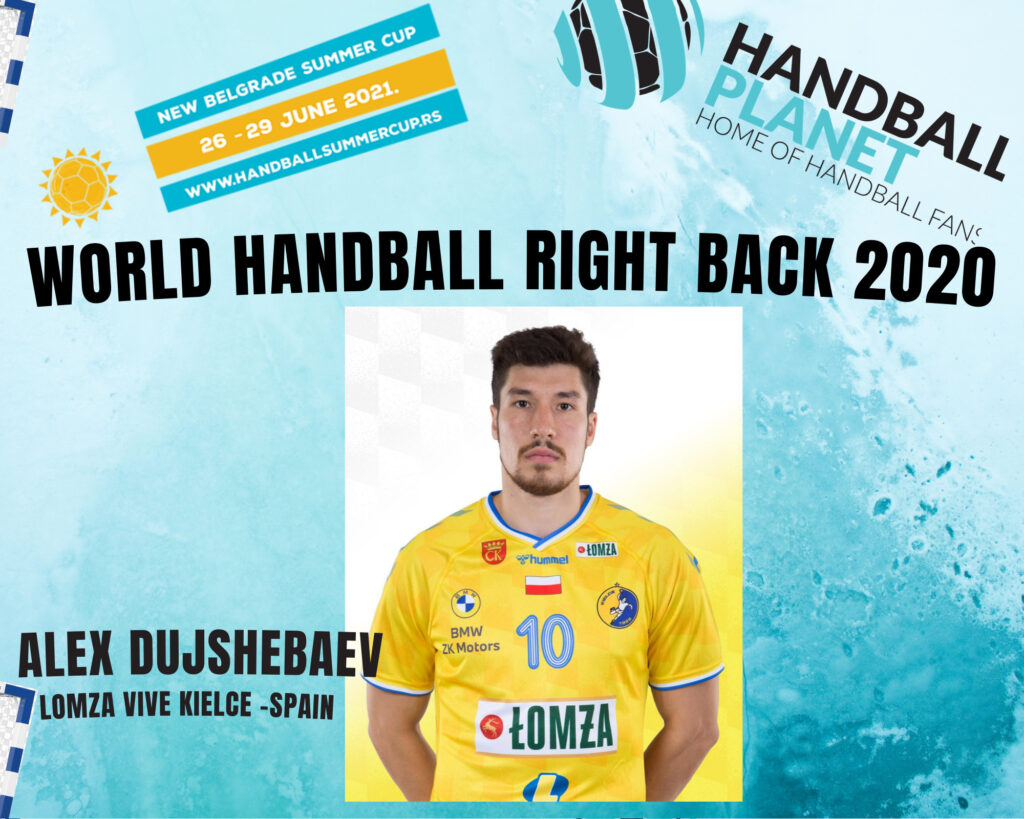 RIGHT BACK:
1. Alex Dujshebaev (Lomza Vive Kielce – Spain) 26
2. Dika Mem (Barca – France) 19
3. Harald Reinkind (THW Kiel – Norway) 9
4. Jorge Maqueda (Telekom Veszprem – Spain) 7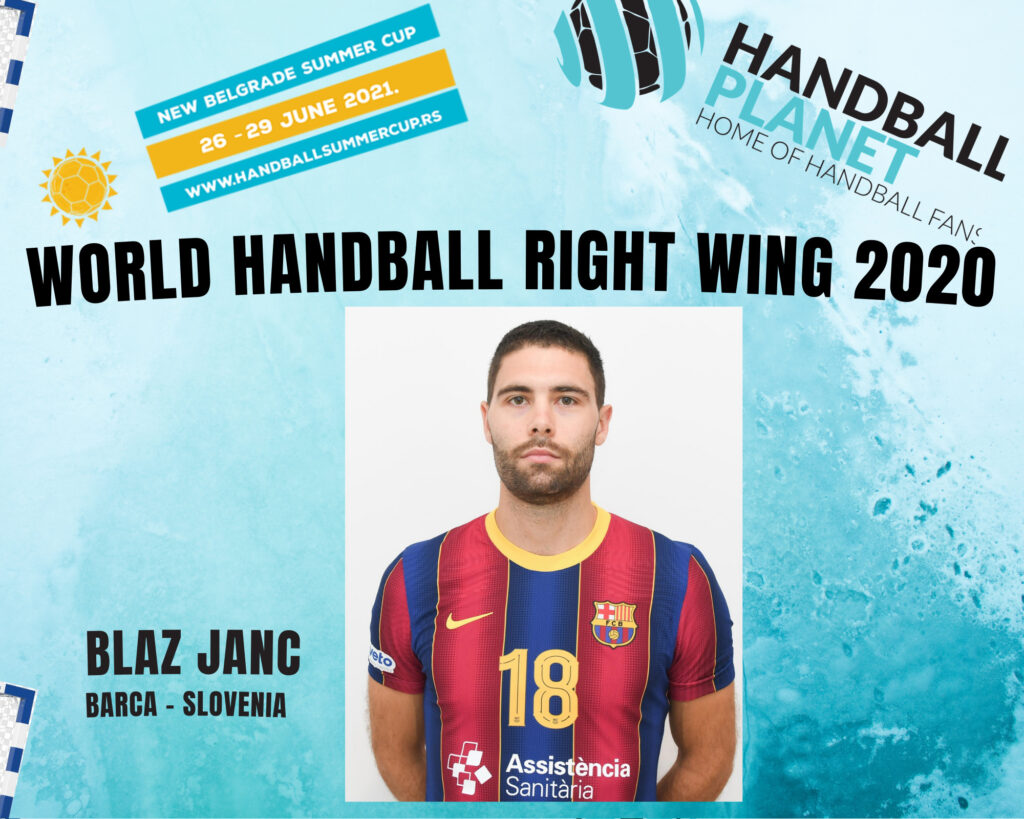 RIGHT WING:
1. Blaz Janc (Barca – Slovenia) 25
2. Niklas Ekberg (THW Kiel – Sweden) 22
3. Aleix Gomez Abello (Barca – Spain) 14
4. Mikita Vailupau (Meshkov Brest – Belarus) 8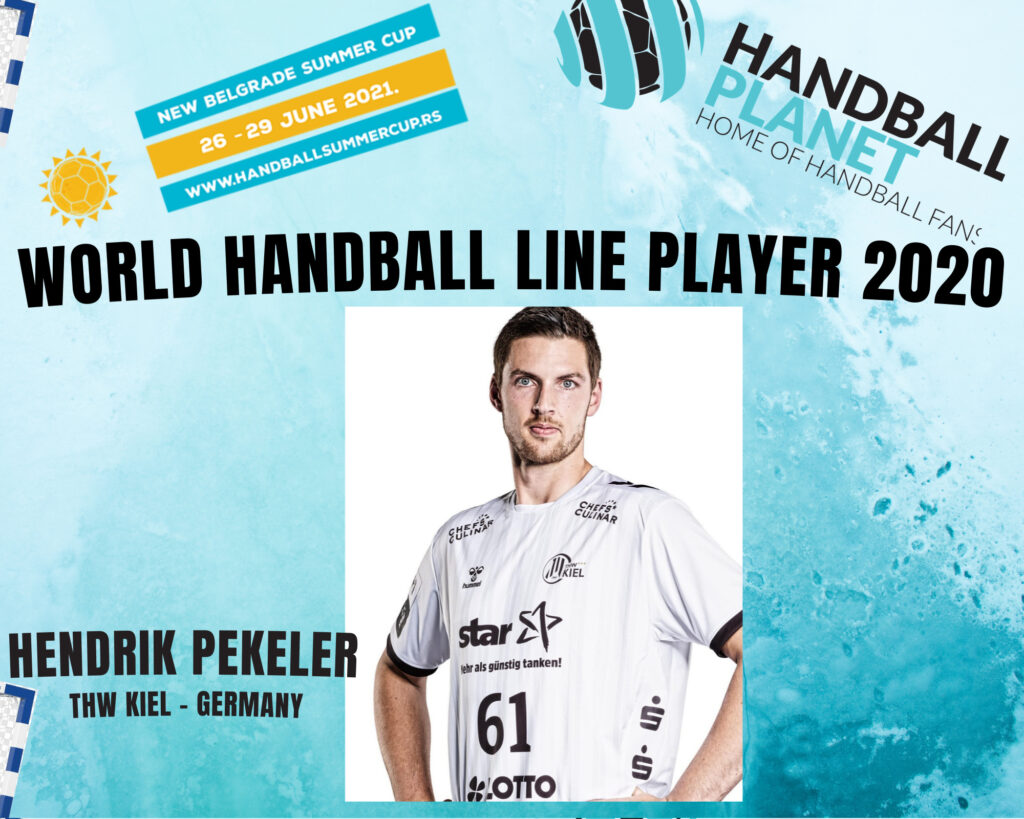 LINE PLAYER:
1. Hendrik Pekeler (THW Kiel – Germany) 36
2. Bence Banhidi (MOL Pick Szeged – Hungary) 26
3. Ludovic Fabregas (Barca – France) 20
4. Artsem Karalek (Lomza Vive Kielce – Belarus) 6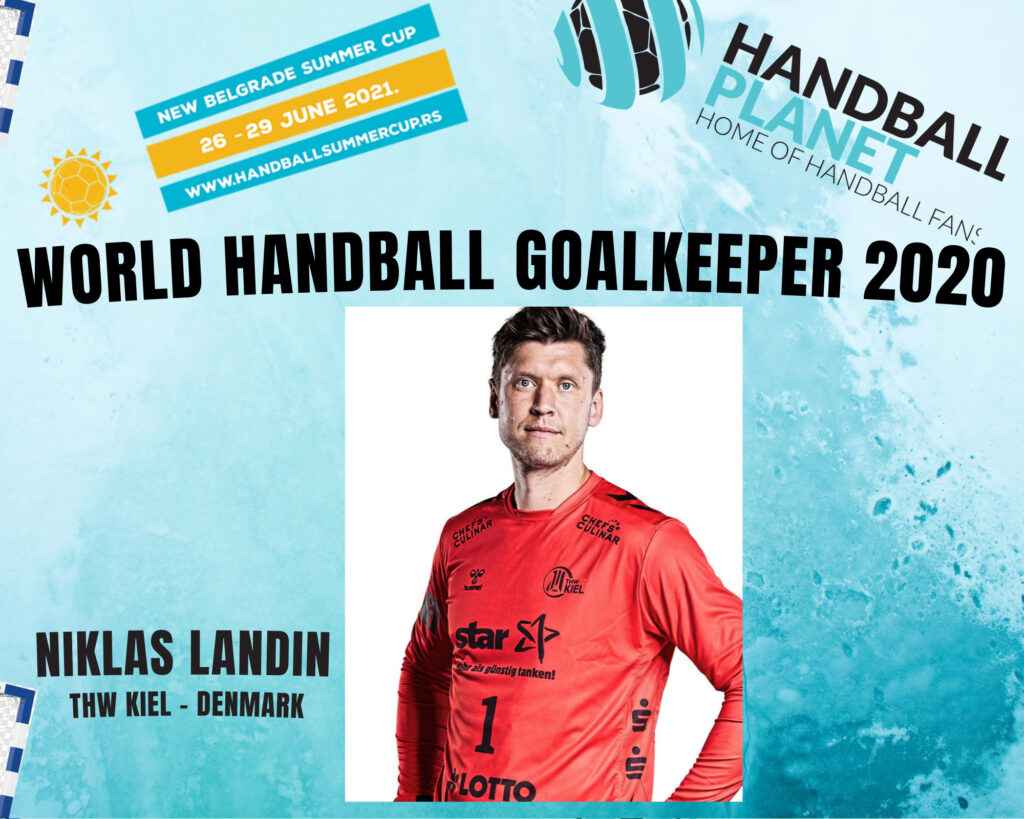 GOALKEEPER:
1. Niklas Landin (THW Kiel – Denmark) 34
2. Benjamin Buric (SG Flensburg Handewitt – Bosnia and Herzegovina) 17
3. Gonzalo Perez de Vargas (Barca – Spain) 14
4. Rodrigo Coralles (Telekom Veszprem – Spain) 11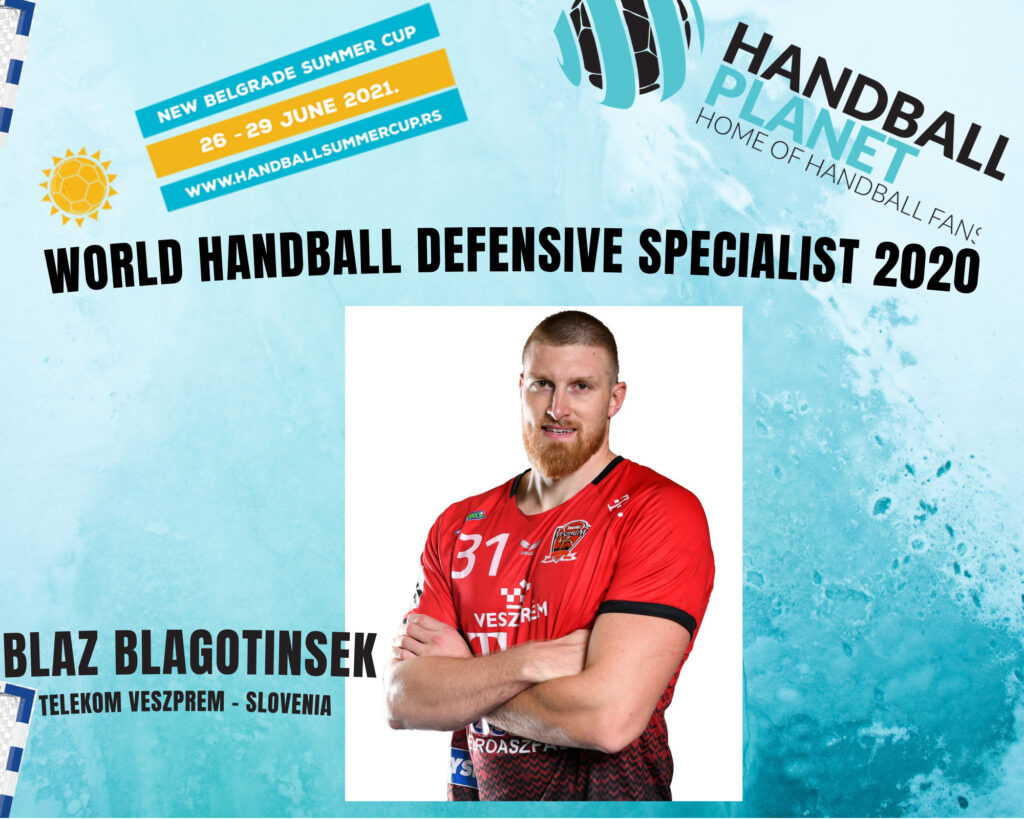 DEFENSIVE PLAYER:
1. . Blaz Blagotinsek (Telekom Veszprem – Slovenia) 22
2. Patrick Wiencek (THW Kiel – Germany) 11
3. Thiagus Petrus (Barca – Brazil) 8
4. Luka Karabatic (PSG Handball – France) 8