Budget of LNH teams: "Paris is much richer than Montpellier"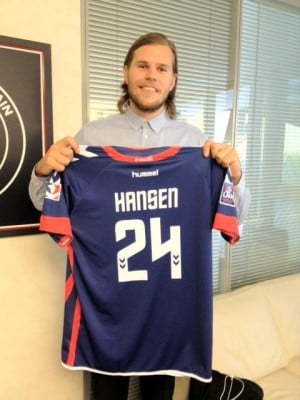 At the beginning of the LNH Championship race in France, the new mega project of European handball, Paris Saint Germain will have almost for two million EUR bigger budget than the biggest rival – current champion, Montpellier. Paris with 9,2 mil and Montpellier with 7.43 mil are much richer than the third candidate for the title winning – Chambery Savoie with 4.42 mil EUR.
Here you can see current and last season's budgets – progression as well.
Club  Budget 2012/13 Budget 2011/12 Progression
Paris St Germain 9 223 780 € 2 450 000 € +276%
Montpellier 7 430 920 € 6 670 000 € +11%
Chambéry 4 421 000 € 4 220 000 € +5%
Dunkerque 3 530 013 € 3 660 000 € -4%
Nantes 3 230 000 € 2 650 000 € +22%
St Raphaël 2 875 600 € 2 440 000 € +18%
Toulouse 2 749 000 € 2 180 000 € +26%
Tremblay 2 620 301 € 2 370 000 € +11%
Créteil 2 534 802 € 2 510 000 € +1%
Ivry 2 433 025 € 2 500 000 € -3%
Pays d'Aix 2 104 000 € D2
Sélestat 1 886 370 € 1 990 000 € -5%
Cesson-Rennes 1 824 000 € 1 500 000 € +22%
Billère 1 422 000 € D2
source: handnews.fr