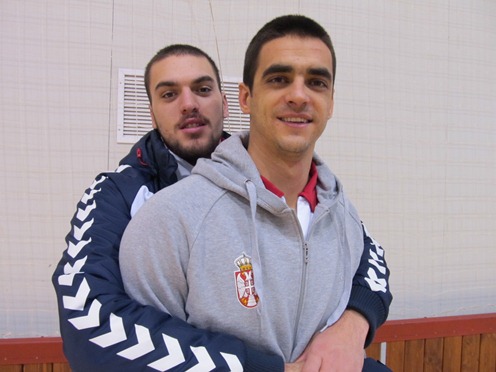 Rhein Neckar Lowen is still in battle for EHF CL place after win on the always tough away clash against Frisch Auf Goppingen 30:29 (17:15). Very important news for RNL and Serbian NT is that Žarko Šešum is back after serious eye-injury caused by hooligans during semifinal match at the EHF EURO 2012 in Serbia.
FA Göppingen: Tahirović, Rutschmann – Thiede (1), Rnić (9/1), Horák (3) – Markez (1), Oprea (2) – Späth (3) – Anušić, Kneule (4), Lobedank (4), Schöne (1), Schubert (1), Markićević.
Rhein-Neckar Löwen: Stojanović, Fritz (n.e.) – Müller, Schmid (5), Bielecki (3) – Čupić (5), Gensheimer (7/2) – Myrhol (4) – Roggisch, Lijewski (6), Šešum, Gunnarsson (n.e.), Lund, Groetzki (n.e.), Ruß (n.e.).
One of the best player in winning team was Ivan Čupić (5), who is close to sign contract on three years base with Vive Targi Kielce.