Bundesliga (Round 10): SC Magdeburg and Fuchse Berlin with home wins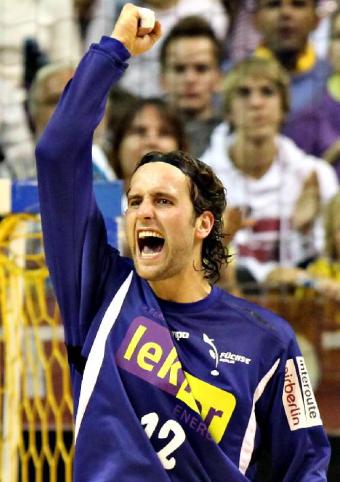 SC Magdeburg and Fuchse Berlin had not easy home encounters this round, but they have managed to take advantage of the home court and home crowd. SC Magdeburg in a high-scoring game against HSG Wetzlar won with 33:30, and are now on the 5th place in the Bundesliga. Robert Weber led SC Magdeburg with 8 goals, while Steffen Fath from Wetzlar was the match topscorer with 9 goals.
Fuchse Berlin scored an important home win over MT Melsungen with 27:24, and after two draws and a defeat have won back team confidence. Iker Romero and Konstantin Igropulo were the leading scorers for the "Foxes" with 6 an 5 goals respectively, while Michael Allendorf was the best in Melsungen's shirt with 5 goals.
Bundesliga scores: Bietigheim 28:34 HSV Hamburg, Friesenheim 25:40 Lubbecke, Fuchse Berlin 27:24 MT Melsungen, Magdeburg 33:30 HSG Wetzlar, GWD Minden 25:28 Gummersbach, RNL 28:29 THW Kiel, Bergischer 31:30 TBV Lemgo, Erlangen 32:29 Hannover, Goppingen 26:34 Flensburg