Bundesliga (Round 22): Essen with the first season win!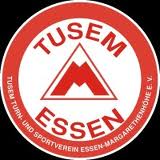 It took Essen exactly 22 games to achieve their first win in the Bundesliga. With a brilliant second half, GWD Minden was the "victim" which had to see no points from a match against Essen this season. With the 28:22 victory, Essen now has 4 points in the Bundesliga, but are still far off the safe spot in the Bundesliga, which is 7 points away at the moment.
TBV Lemgo continue with their good play, and Beuchler's team now achieved an important away win at Grosswallstadt 26:21. This makes now 5 wins in a row, and puts the team at midtable, with 11 wins and 11 defeats.