Cadenas' successful warm up in Slovenia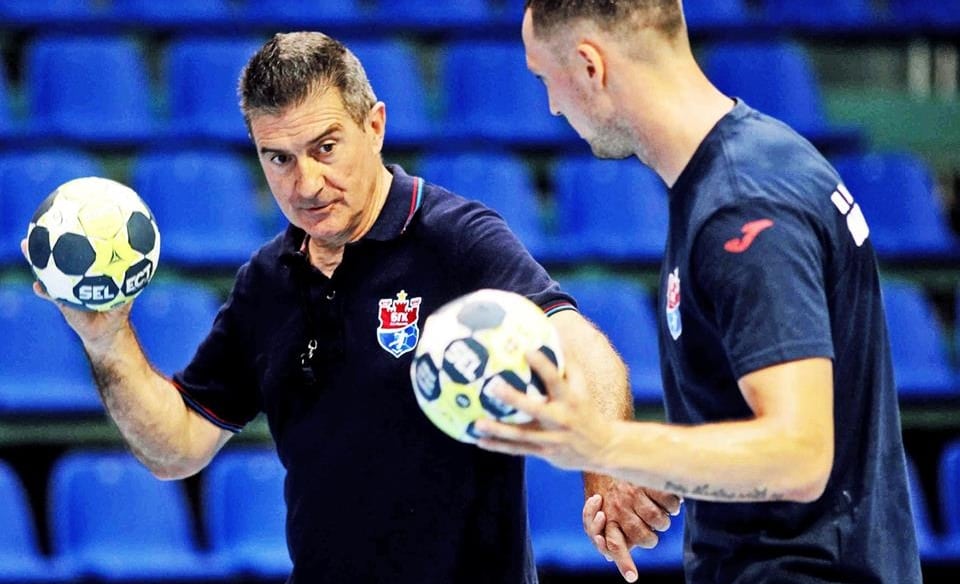 The Spaniard Manolo Cadenas has took the first big European scalp in the role of Meshkov Brest coach. Belarussian champions beat Slovenian – RK Celje Pivovarna Lasko 30:29 in pre-season test in Lasko.
It will be interesting to see how far can go Meshkov Brest in post-Bebeshko era with the new coach, new system and new players like Obranovic, Djukic, Ivic..
RK Celje Pivovarna Laško : HC Meshkov Brest 29:30 (13:14)
RK Celje Pivovarna Laško: Panjtar, Ferlin; Vujović 1, Jurečič 3, Malus, Razgor 2/2, Ovniček 3/1, Marguč 3, Šarac 2, Grošelj 3, Nenadić, Kodrin 5, Makuc 2, Anić 2, Dujshebaev, Horžen, Bećiri, Kocijančič, Cokan, Knez;
Meshkov Brest: Pešić, Matskevich; Rutenka 2/1, Yashchanka, Kulak 5, Poteko 1, Ivić 3/1, Shumak 3, Horak 1, Razgor, Obranović 1, Darafeyeu, Selviasiuk, Djordjić 4, Shylovich 1, Baranau 1, Kuran, Backho, Korsak, Djukić 4/3;
PHOTO: Meshkov Brest