Copa del Rey: Barcelona win Cup after four years!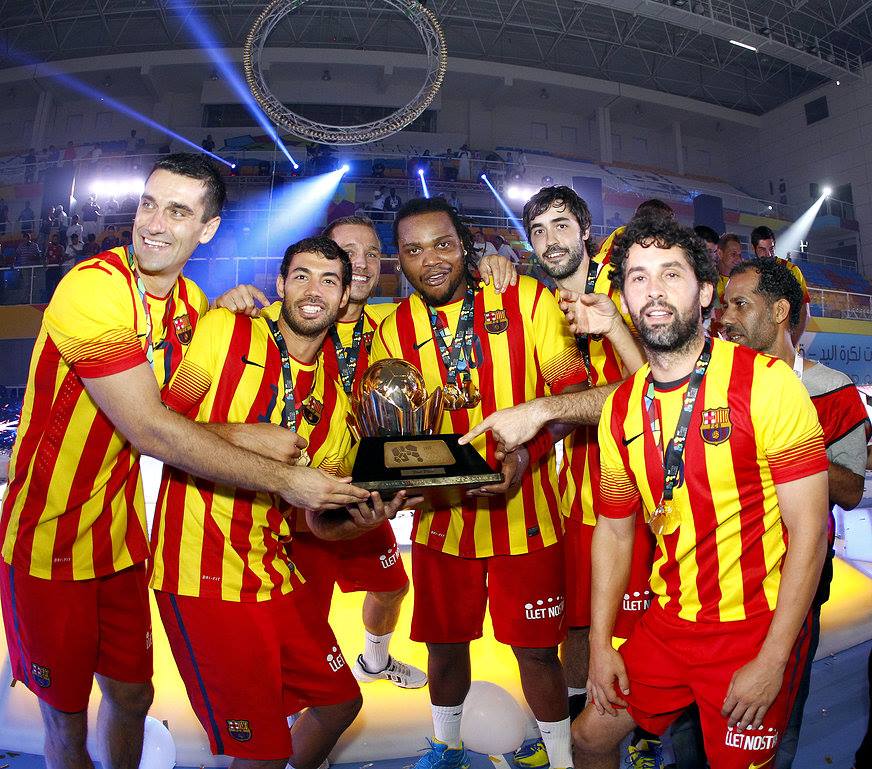 FC Barcelona has united the double crown this year in Spain. After already winning the ASOBAL, the Catalan side won the all-Catalan final against Granollers with 42:32. Granollers started quite well, and even had a small lead 7-6, which prompted Xavi Pascual to ask for the timeout. The game was "broken" at the end of the first half, when Barcelona went at break with 22:17, and from there on they kept the lead. In the goal-show in Pamplona, Danny Sarmiento was most efficient for Barcelona with 7 goals, while Kiril Lazarov contributed 6. Alvaro Ruiz scored 5 goals for Granollers.
42.- BARCELONA:Saric (Robin, ps); Juanín (5), Víctor Tomás (2), Raúl Entrerríos (3), Sorhaindo (2), Rutenka (3), Lazarov (6, 3p) -siete inicial-, Noddesbo (5), Saramiento (7), Ariño (2), Gurbindo (-), Virán Morros (3), Karabatic (1) and Saubich (3).32.- GRANOLLERS:Schulz (Sastre, ps); Blanxart (3), Pujol (2), Marc García (-), Adriá Pérez (5), Campos (3), Grundsten (1) -siete inicial-, Edgar Pérez (2), Capdevila (1), Arnau García (1), Solé (4), Álvaro Ruiz (5, 1p), Tremps (-), Del Arco (3) and Puig (2).