"Do we really need 80 minutes in 8th match for 15 days?"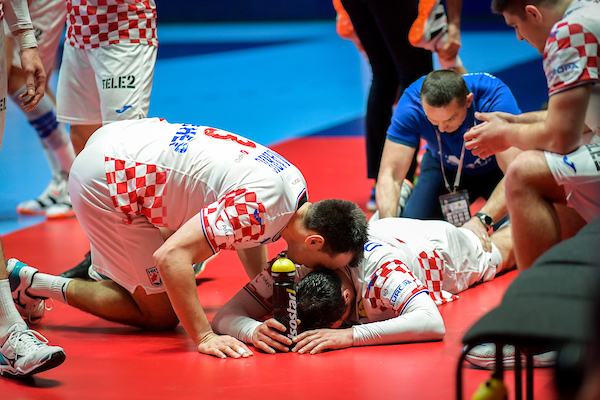 Torture, gladiators' games or something else, everything could be linked with dramatic match of Croatia and Norway at semi-final of the Men's EHF EURO 2020.
Yes, it was epic. It could be even more if some of the players get seriously injured after amazing load.
Match was good in the first 60 minutes, but actually, extra-time was just a counting of who has more mistakes. Result (6:5) for 20 extra-minute speaks itself…
Yes, it was dramatic and…but it is really tough to look the guys how struggling to stay on their feet, to breath…in their eighth match in 15 days, in Olympic year in which they will not have any time to rest.
Why rule from EHF Final4, when teams are playing only 10 minutes of extra-time, and then have penalty-shotout, isn't implemented at EHF EURO event?
Do we really need 80 minutes of handball on this level or any level?
Mandatory Credit © Axel Heimken / kolektiff