Dutch girls and Biegler laides closer to semi-finals!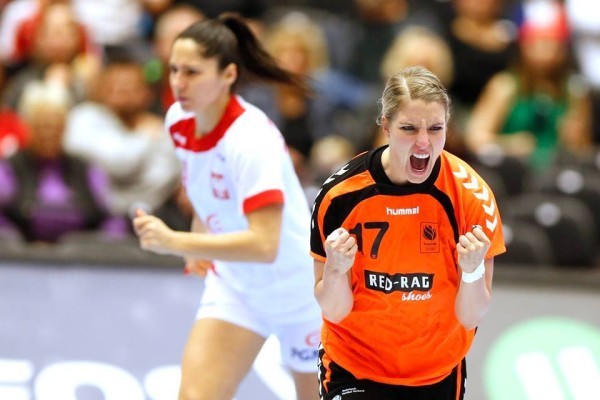 Biegler's ladies still dreaming about semi-final! Germany beat Serbia 26:19 at the start of the Main Round in Gothenburg to come closer to the best two places and great success. The Serbian girls weren't on the level from Stockholm, where they beat Spain and took point against Sweden.
Serbia- Germany 19:26 (10:14)  
Germany: Woltering, Kramarczyk; Klein (1), Lang (3), Karolius (1), Schmelzer, Loerper (1), Behnke (3), Kramer (1), Naidzinavicius (3), Hubinger (4), Bölk (2), Huber (4/2), Fischer (1), Wohlbold (2), Stolle
Serbia: Risovic, Kolundzic, Colic; Radosavljevic, Krpez Slezak (3/1), Trifunovic, Kovacevic, Janjusevic, Georgijev (7/4), Pop-Lazic (1), Obradovic, Nikolic (1), Stoiljkovic (1), Liscevic (1), Petrovic, Dmitrovic (4)
In the second match of the night, Netherlands found the way to beat home team 33:30 in front of 8.000 domestic fans. Tess Wester was, once again, outstanding between the posts with 16 saves which gave wings for her team-mates in attack, Nicky Groot (7) and Estavana Polman (6). Isabelle Gullden netted eight for the Swedish girls but that wasn't enough to avoid first defeat at the Championship.
STANDINGS:
Germany 4
The Netherlands 4
Sweden 3
Serbia 3
France 2
Spain 0