EHF
EHF Champions League 23/24 POWER RANKING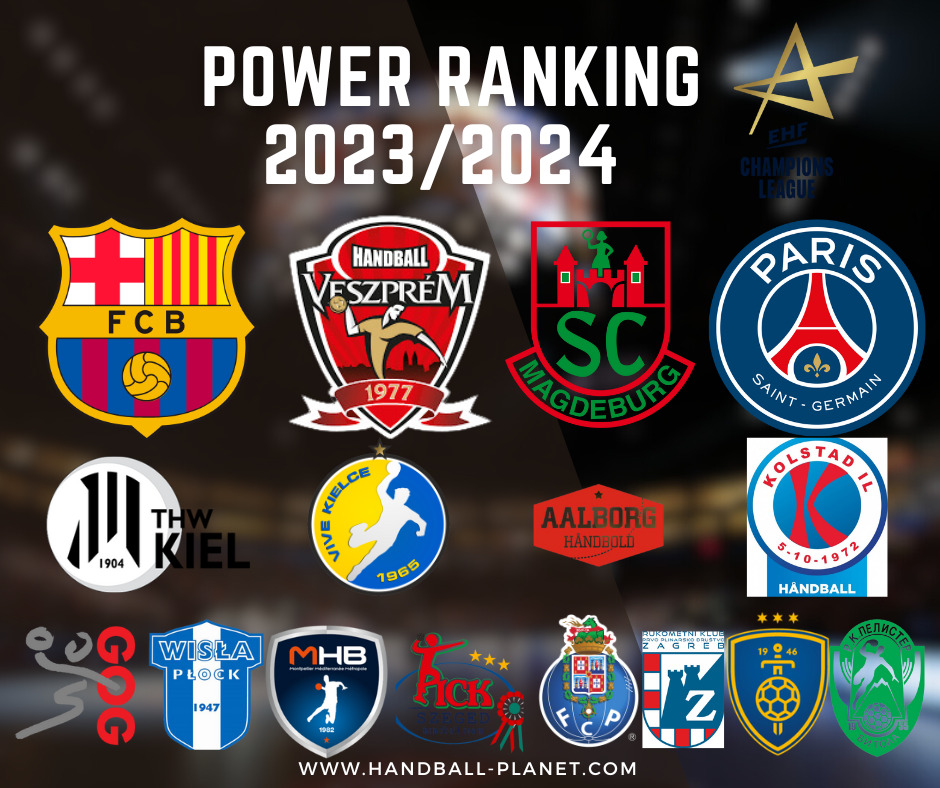 EHF Champions League 2023/2024 season is ahead of us. TOP 16 teams of the European elite competition will fight for the place at Final4 event which will be held next June in the most desired handball court – Lanxess Arena in Cologne. Summer 2023 was very intense in terms of IN and OUT of the TOP teams. Based on that fact Handball-Planet.com prepared POWER RANKING for the season which might bring us some new faces at the podium.
The team who took the biggest advantage in the transfer window is definitely Telekom Veszprem with profiles like Kosorotov, Casado or Sandell, who will give the new strentgh of the team led by Momir Ilic. With Hungarian champions "you never know", but roster at "Veszprem Arena" is full of potential to go far away.
The roster who slightly changed, but it is more than capable to fight to stay at the TOP is SC Magdeburg.
PSG Handball are still capable to win it or to waste everything during the final weekend of the season taking into mind that team could have special motivation to win trophy in Cologne finally in the "last dance" story of legendary Nikola Karabatic.
Barca's roster lost some important – key members like Fabregas or Cindric, but magic are still live at "Blaugrana".
The weakest squads coming from Balkan, where two former EHF CL winners RK Celje Pivovarna Lasko and RK Zagreb alongside RK Eurofarm Pelister will try to give their best in the race to knock-out stage.
EHF CL POWER RANKING 2023/2024:
Telekom Veszprem
SC Magdeburg
PSG Handball
Barca
Kielce KS
THW Kiel
Aalborg
Kolstad
GOG
Wisla Plock
Montpellier
Pick Szeged
Porto
Zagreb
Celje PL
RK Eurofarm Pelister