EHF CL: Dinamo Minsk and Flensburg won!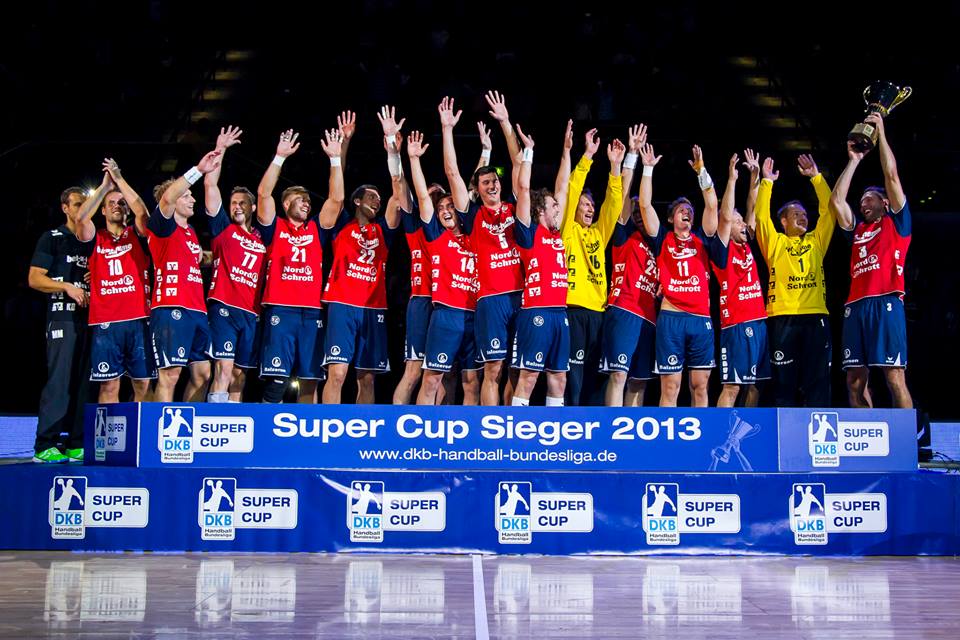 In two openning matches of the VELUX EHF Champions League Round 2 Dinamo Minsk and SG Flensburg celebrated victories. Tight match has been seen in Minsk, where Belarusian champion Dinamo beat Macedonian top side, RK Vardar 26:24 (13:13). "Red-black" from Skopje had attack for 25:25 at the beginning of the last minute, but Minsk's goalkeeper Dimitrije Pejanovic saved shot of Igor Karacic. Dean Bombac scored the winning goal (26:24) from the 7-meter in the last ten seconds…
DINAMO – VARDAR 26:24 (11:11)
DINAMO: Rutenka 4, Bombač 4, Šelmenko 6, Nikulenkov 2, Doborac 4, Agirezabalaga 1, Ninčević 2, Bundalo 3
VARDAR: Stoilov 1, Toskić 2, Petrić 2, Karačić 2, Dušebajev 5, Rastvorcev 1, Dibirov 6, Brumen 4, Čipurin 1
German SG Flensburg had no problem with Drott 37:27 in Sweden. Team of Ljubomir Vranjes had three best scorer – Heinl, Mogensen and Svan Hansen who scored 6 goals each.