EHF CL: Furious Kielce in Denmark – Lions win in Montpellier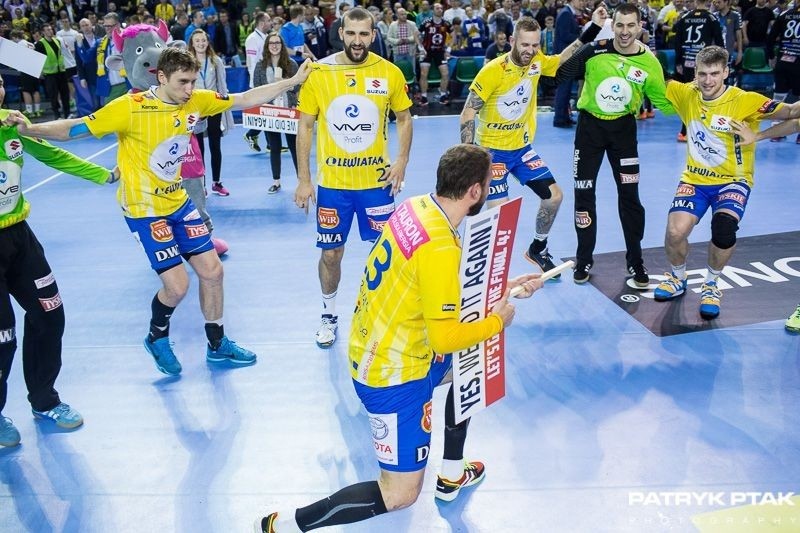 Two wins of visitors in two matches of the VELUX EHF Champions League Group B.Vive Tauron Kielce played furiosly in the second half on their Danish challenge against KIF Kolding 33:25 with two Croats in the main roles, Čupić and Buntić. Both netted five goals, while Laen scored six for the home team.
Much more interesting has been in Montpellier, where Rhein Neckar Lowen outplayed home team after great battle – 30:28 (16:15).
KIF Kolding – Vive Tauron Kielce 25:33 (13:12)
KIF: Hvidt, Asmussen – Karlsson 4, Laen 6, Jorgensen, Viudes 1, Andersson 7, Augustinussen, Enderleit, Igropulo 2, Kuhne, Landin 5/3, Spellerberg.
Vive: Szmal, Sego – Buntić 5, Jurecki 4, Tkaczyk 2, Jachlewski 1, Bielecki 7/3, Lijewski 1, Strlek 2, Cupić 5, Aquinagalde 1, Chrapkowski 2, Reichmann 3, Kus.
Montpellier HB – Rhein-Neckar Löwen 28:30 (15:16)
Montpellier HB: Gerard, Siffert; Simonet (4), Dolenec (4), Esteki (1), Guigou (4), Costa (2), Borges (1), Bouschet, Gaber (1), Kavticnik (4), Bonnefond (1), Faustin, Fabregas, Gajic (2), Mackovsek (4/2)
Rhein-Neckar Löwen: Appelgren (n.e.), Stochl; Schmid (5), Gensheimer (5/2), Kneer (1), Sigurmannsson, Baena (4), Steinhauser, Mensah (1), Groetzki (3), Reinkind (1), Guardiola (1), Petersson (2), Ekdahl du Rietz (7),
STANDINGS:
| | | | | | | | | | |
| --- | --- | --- | --- | --- | --- | --- | --- | --- | --- |
| 1. FC Barcelona Lassa | 7 | 5 | 1 | 1 | 211 | : | 194 | (17) | 11 |
| 2. HC Vardar | 7 | 5 | 0 | 2 | 207 | : | 180 | (27) | 10 |
| 3. Rhein-Neckar Löwen | 7 | 4 | 1 | 2 | 192 | : | 181 | (11) | 9 |
| 4. KS Vive Tauron Kielce | 7 | 3 | 2 | 2 | 214 | : | 202 | (12) | 8 |
| 4. MOL-Pick Szeged | 7 | 4 | 0 | 3 | 197 | : | 194 | (3) | 8 |
| 6. IFK Kristianstad | 7 | 2 | 0 | 5 | 203 | : | 219 | (-16) | 4 |
| 6. Montpellier HB | 7 | 2 | 0 | 5 | 190 | : | 206 | (-16) | 4 |
| 8. KIF Kolding Kobenhavn | 7 | 1 | 0 | 6 | 174 | : | 212 | (-38) | 2 |