EHF CL: SG Flensburg beat Motor, Dinamo Bucuresti win in Finland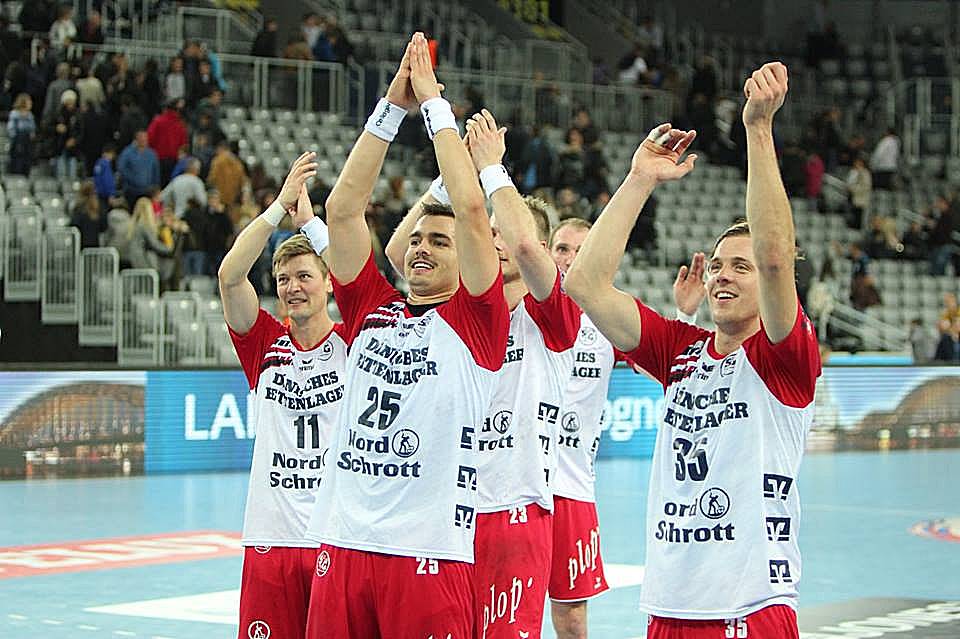 SG Flensburg Handewitt celebrated second win at VELUX EHF Champions League after two defeat in a row against PPD Zagreb and RK Celje Pivovarna Lasko.
After first win in Nantes, team of Maik Machulla got back on the winning track by beating Ukrainian Motor Zaporozhye 31:24.
SG Flensburg-Handewitt – HC Motor Zaporozhye 31:24 (13:11)
SG Flensburg-Handewitt: Bergerud (15/2 saves, 1 goal) – Karlsson, Golla (), Hald, Glandorf (), Svan (), Wanne (), Jeppsson (), Jøndal (), Steinhauser (), Zachariassen, Gottfridsson (), Lauge (), Baijens, Rød ()
HC Motor Zaporozhye: Terekhov (), Kireev (11 saves) – Buinenko, Kubatko, Babichev, Malasinskas, Pukhouski, Denysov, Dontsov, Kozakevych, Paczkowski, Horiha, Shynkel, Kasai, Kus, Pesevski, Soroka, Shelmenko, Tiutiunnyk
In Group C, HC Dinamo Bucuresti beat Cocks 32:31 in Finland.