EHF CL TOP 16: Rhein Neckar Lowen win in Kiel!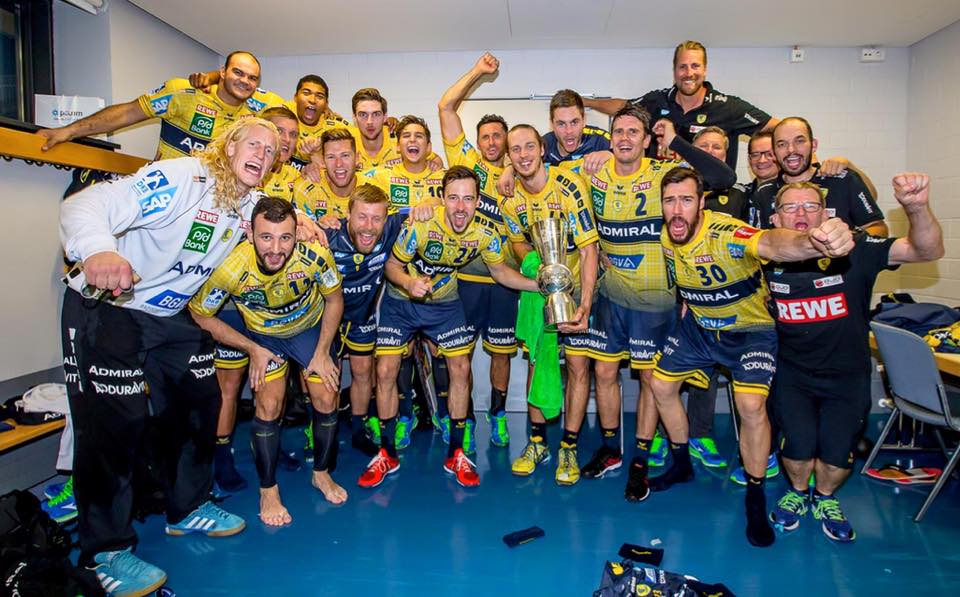 Rhein Neckar Lowen won German derby at TOP 16 phase of the VELUX EHF Champions League! The German champions won at "Sparkasse Arena" against THW Kiel 25:24 (12:10) with big chances to secure quarter-final in front of home fans next week.
The "Lions" best scorer was Ekdahl Du Rietz with six goals.
THW Kiel – Rhein-Neckar Löwen 24:25 (10:12)
THW Kiel: Landin, Wolff; Firnhaber, Lackovic, Sprenger, Weinhold (4), Dissinger (2), Wiencek, Ekberg (3/1), Zeitz (1), Dahmke (1), Brozovic, Vujin (2), Bilyk (7), Nilsson (3), Santos
Rhein-Neckar Löwen: Appelgren, Palicka; Schmid (4), Sigurdsson (4/1), Manaskov, Baena, Steinhauser, Trost, Mensah, Pekeler (4), Groetzki (1), Reinkind, Guardiola (2), Petersson (4), Ekdahl du Rietz (6), Keller