FHA organizes coaching seminar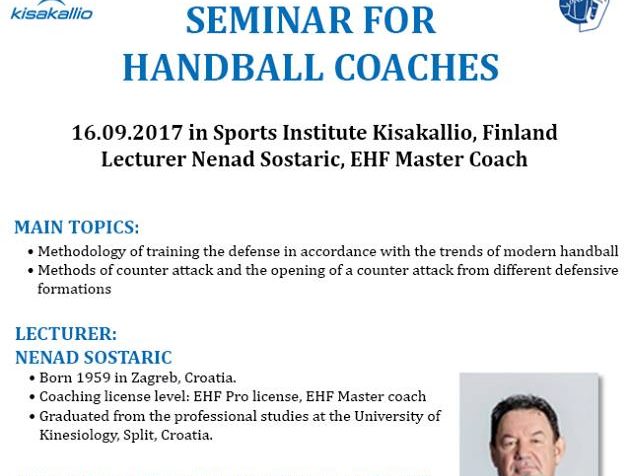 The Finnish Handball Association organizes a seminar for handball coaches at the Kisakallio Sports Institute, Finland on Saturday, 16th of September 2017.
The lecturer for this seminar is experienced Croatian top coach Nenad Sostaric (EHF Master Coach), who won EHF Challenge Cup 2017.
With HC Lokomotiva, Nenad won Swedish team H65 Höörs in both final matches.
The main topics of the seminar are:
Methodology of training the defense in accordance with the trends of modern handball
Methods of counter attack and the opening of a counter attack from different defensive formations
More information and registration link can be found here: http://finnhandball.net/tiedotteet/kasipalloseminaari-2017/