FRENCH HANDBALL LEAGUE 19/20: PSG Handball extend winning run, Aix stop in Ivry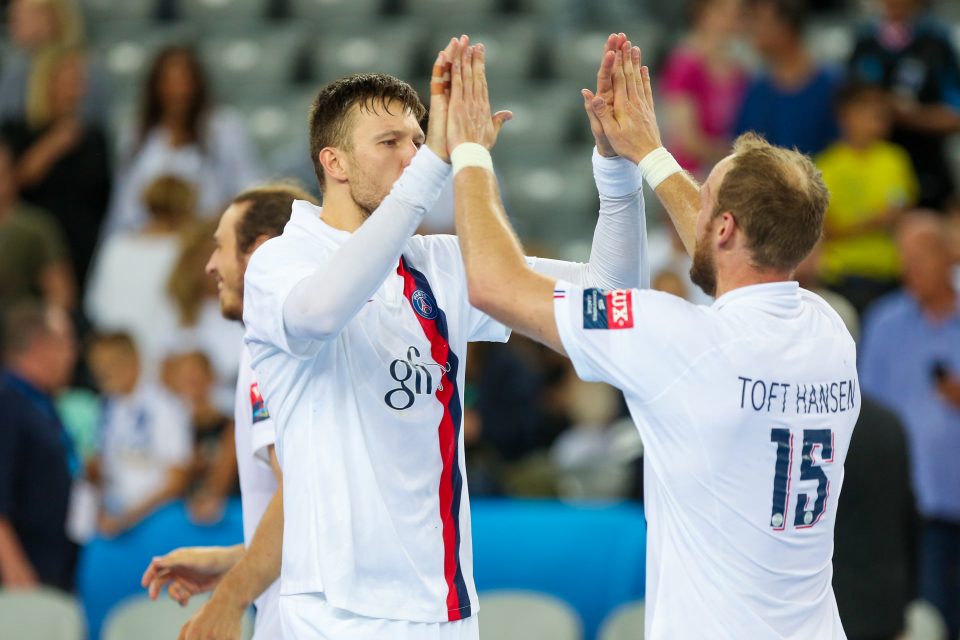 Paris Saint Germain Handball extended winning run in the French LidlStar Ligue. Team of Raul Gonzales beat the newcomers in the first league Chartres 36:30 to celebrate third victory with proper goal advantage at the start of the season.
Montpellier Handball beat Chambery Savoie 28:27 in match which could be seen as the battle for position No.2 in France.
Here are the complete results of Round 3:
Nantes – St. Raphael 28:22
Chartres – Paris SG 30:36
Istres – Tremblay 24:23
Ivry – Aix 23:23
Montpellier – Chambery Savoie 28:27
Nimes – Creteil 29:35
Toulouse – Dunkerque 31:28
STANDING:
1.

Paris SG

3
3
0
0
103:84
6

2.

Aix

3
2
1
0
81:76
5

3.

Nimes

3
2
0
1
86:85
4

4.

Nantes

3
2
0
1
86:78
4

5.

Toulouse

3
2
0
1
86:91
4

6.

Istres

3
2
0
1
82:87
4

7.

Montpellier

3
2
0
1
88:77
4

8.

Chambery Savoie

3
1
0
2
88:82
2

9.

Chartres

3
1
0
2
82:91
2

10.

Dunkerque

3
1
0
2
78:82
2

11.

Creteil

3
1
0
2
86:92
2

12.

Tremblay

3
1
0
2
79:79
2

13.

Ivry

3
0
1
2
71:81
1

14.

St. Raphael

3
0
0
3
83:94
0