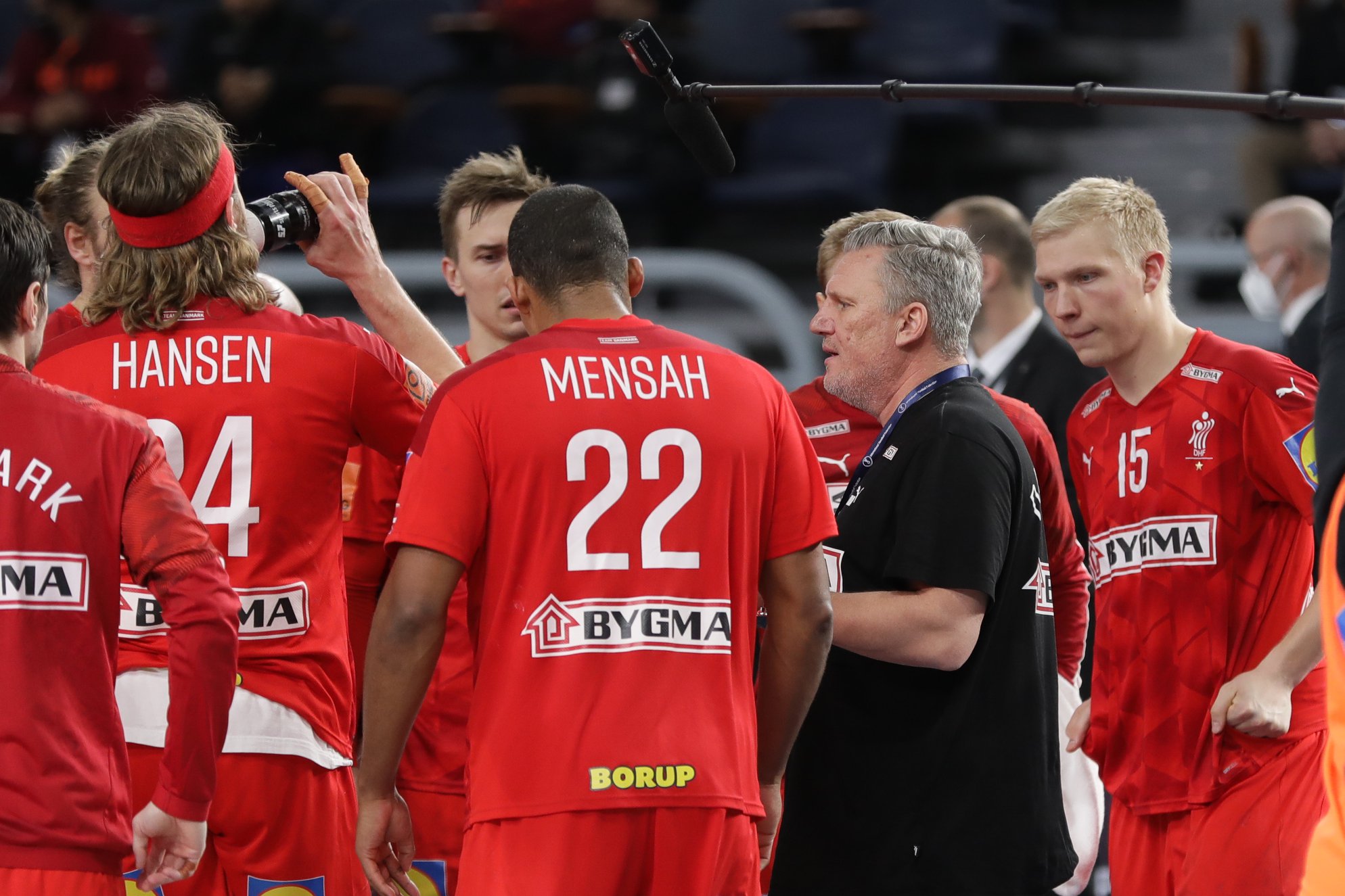 Croatia are out of the World Championship 2021! The worst result and the biggest defeat since Men's EHF EURO 2002 suffered Balkan team at the end of Lino Cervar's era. Denmark beat Croatia 38:26 to push Qatar in the third World's Championship quarter-final since 2015 when they took silver.
Even without Lasse Svan Hansen and Mikkel Hansen, Danish team played on the highest level to get ready for the semi-final battle with Egypt on Wednesday.
Denmark – Croatia 38-26 (17-15)
Denmark : Emil M. Jakobsen 8, Jacob T. Holm 6, Nikolaj Oris Nielsen 5, Anders Zachariassen 4, Nikolaj Laeso Christensen 3, Mads Mensah Larsen 3, Johan P. Hansen 3, Magnus Saugstrup Jensen 3, Lasse B. Andersson 2, Kevin Moller 1.
Croatia : Marino Maric 6, Igor Karacic 5, Ivan Martinovic 3, Ivan Cupic 3, Zlatko Horvat 2, Marko Mamic 2, Halil Jaganjac 2, David Mandic 1, Luka Sebetic 1, Domagoj Duvnjak 1
STANDING:
Denmark 10
Qatar 6
Argentina 6
Croatia 5
Japan 3
Bahrain 0
PHOTO: Egypt 2021