EHF
Germany are the best in generation 2002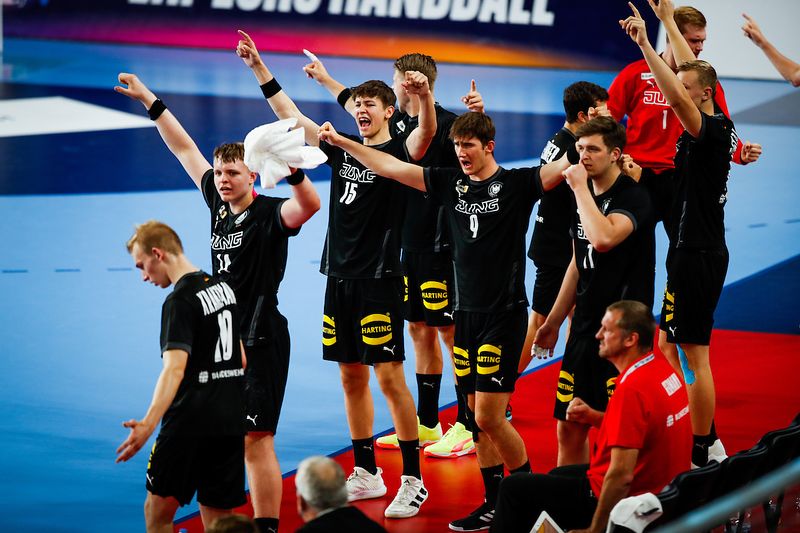 Germany are the European champions in generation 2002.
The German youth team beat host nation Croatia 34:20 at the Final in Varazdin.
Bronze medal won Spain against Slovenia.
FINAL RANKING M19 EHF EURO CROATIA 2021
GERMANY
CROATIA
SPAIN
SLOVENIA
DENMARK
PORTUGAL
SWEDEN
ICELAND
HUNGARY
FRANCE
NORWAY
ITALY
13. SERBIA
14. ISRAEL
15. RUSSIA
16. AUSTRIA
The first 13 national teams from this championship remain in the elite class. The three weakest move to Division B, from which come the winners of three championships held in parallel in Bulgaria, Latvia and Northern Macedonia.
Best goalkeeper: DAVID SPATH (GERMANY)
Best left wing: IVAN BARBIĆ (CRO)
Left back: ELLIOT STENMALM (SWE)
Playmaker: MITJA JANC (SLO)
Right back: RENARS USCINS (GERMANY)
Right wing: FRANCISCO COSTA (POR)
Line player: JAVIER MORENO RODRIGUEZ (SPA)
Top scorers: ELLIOT STENMALM (SWE) 61 goals
MITJA JANC (SLO) 61 hits
Best defensive player: MISLAV OBRADOVIĆ (CRO)
MVP: MITJA JANC (SLO)
Mandatory Credit © Anze Malovrh / kolektiff