PROJECTS
HANDBALL HEAVEN: Fifth Masters Handball World Cup in Omis is over!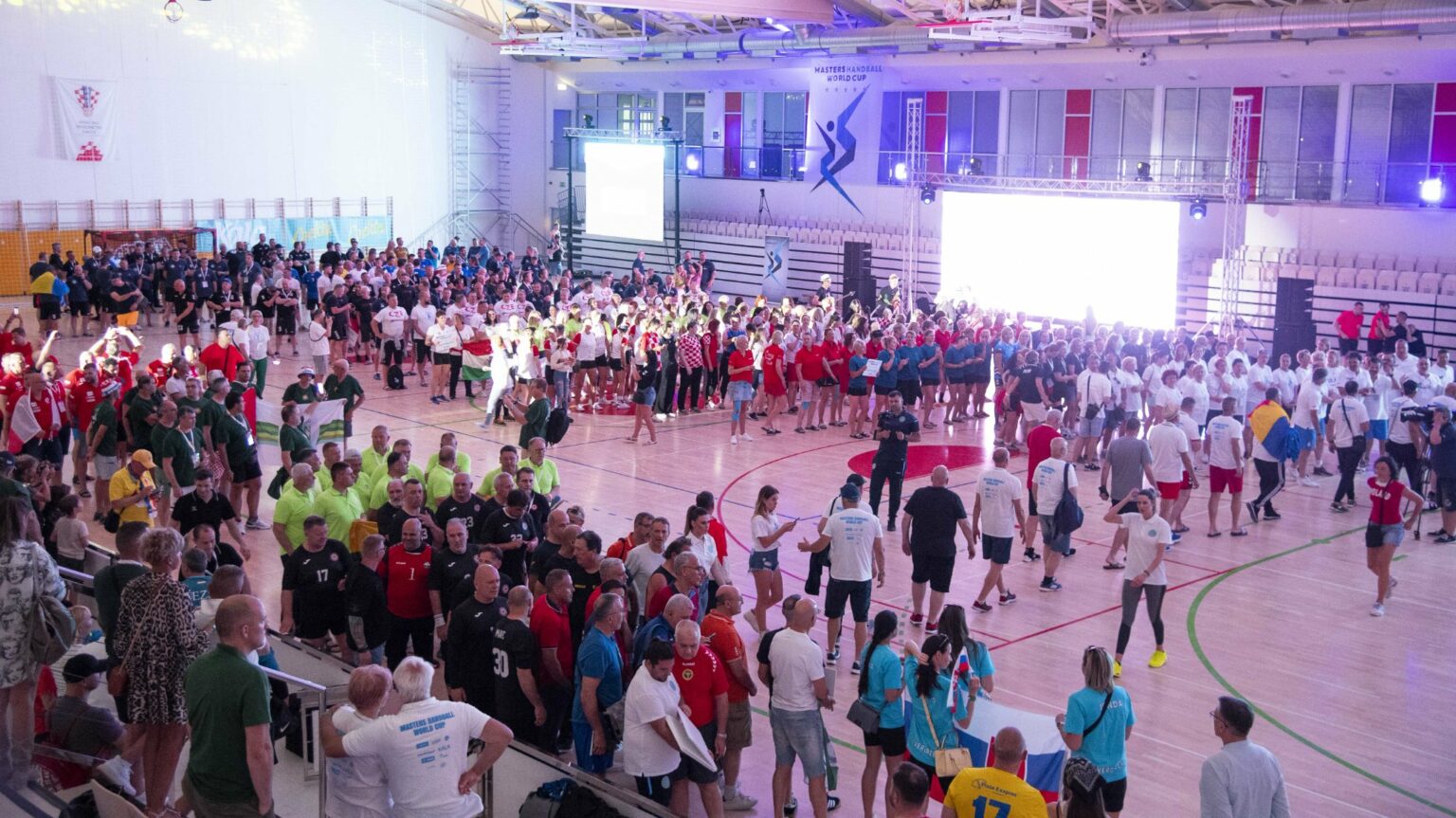 The fifth MASTERS HANDBALL WORLD CUP in Omis is over! Over 1.000 competitors from all around the world enjoyed once again in the beautiful Adriatic city of Omis, Croatia, making new friendships at beach hotels and playing handball at SC "Ribnjak".
The organization raised this tournament one level higher this year, especially with opening and closing ceremonies, followed by beach parties every evening.
Of course, handball spirit on the court was on a World Cup level. With 36 teams in five categories, the matches were tense – four finals were decided with one goal difference, and those exciting moments are available on the official MHWC Facebook page.
The winners came from Poland, Romania, Lithuania, Slovakia…
STANDINGS
M 35+
1. HC Bucovina
2. MH Slovakia
3. Dzik Warszawa
M 45+
1. MH Slovakia
2. HKKH Hana
3. SHTH Hohlovec
M 50+
1. MHT Pabianica
2. PEAC Old Boys
3. HC Brno
W 30+
1. Kauno Ažuolas
2. KSC Hun
3. Collected
W 40+
1. Elite Nitra
2. Evergreens
3. ZKA Bratislava
INDIVIDUAL AWARDS
M 35+
MVP: Mihai Rohozneanu (HC Bucovina)
Top scorer: Tomaš Laho (MH Slovakia)
Goalkeeper: Michal Belicki (Dzik Warszawa)
M 45+
MVP: Milan Varhalik (HKKH Hana)
Top scorer: Peter Luzhak ( MH Slovakia)
Goalkeeper: Branislav Augustin (MH Slovakia)
M 50+
MVP: Ryshard Klimčak (MHT Pabianice)
Top scorer: Devid Munea (Alpha Ro)
Goalkeeper: Wojciech Hincza (MHT Pabianice)
W 30+
MVP: Vaida Šokeliene (Kauno Ažuolas)
Top scorer: Gabriella Halacz (KSC Hungaria)
Goalkeeper: Ildiko Molnar (Minions)
W 40+
MVP: Katarina Papanekova (Elite Nitra)
Top scorer: Katarina Hanakovičova (Elite Nitra)
Goalkeeper: Lenka Bundova (Evergreens)