HBC Nantes shocked by Fenix Toulouse – Montpellier save point in Istres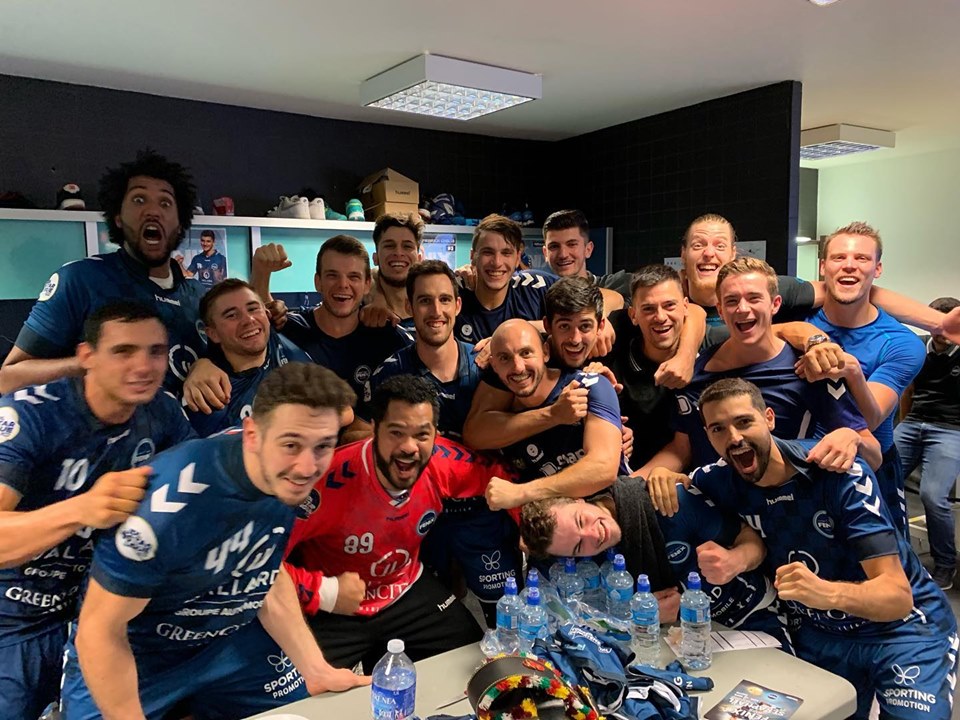 Paris Saint Germain are four points ahead of all the rivals at French Championship after Round 7. HBC Nantes have suffered the shocking defeat against Fenix Toulouse 26:34.
Montpellier Handball have been saved by Diego Simonet who scored the equalizer in Istres against home team – 25:25.
RESULTS:
Aix – St. Raphael 25:27
Chambery Savoie – Chartres 30:20
Istres – Montpellier 25:25
Ivry – Paris SG 24:30
Nantes – Toulouse 26:34
Tremblay – Creteil 23:21
STANDING:
1.

Paris SG

7
7
0
0
230:193
14

2.

Nantes

7
5
0
2
223:187
10

3.

Montpellier

7
4
2
1
197:181
10

4.

Aix

7
4
2
1
191:177
10

5.

Toulouse

7
3
2
2
207:210
8

6.

Ivry

7
3
1
3
185:186
7

7.

Istres

7
3
1
3
185:198
7

8.

Dunkerque

6
3
0
3
156:154
6

9.

Nimes

6
2
2
2
174:176
6

10.

Chambery Savoie

7
2
1
4
199:190
5

11.

Tremblay

7
2
0
5
170:196
4

12.

Chartres

7
2
0
5
180:211
4

13.

St. Raphael

7
1
1
5
192:206
3

14.

Creteil

7
1
0
6
184:208
2