IHF Amateurism: Beat Lithuania and Belgium to become World's Best Coach!?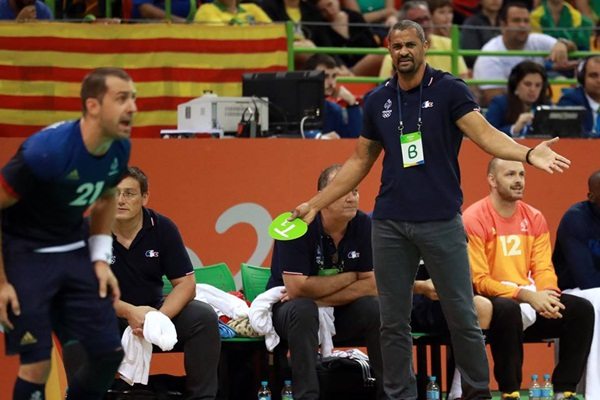 The International Handball Federation announced lists of winners of their annual Voting for the WORLD BEST PLAYERS and COACHES. The World's Best coaches became Didier Dinart (France) and Thorir Hergeirsson (Norway). In case of Icelander who is on the bench of fantastic Norwegian girls since 2009, everything is clear, as he became European champion at Women's EHF EURO 2016 with bronze medal success in Rio.
But, Didier Dinart won the prestigious prize with only two matches as a head-coach of the French national team in 2016!? The assistant of Claude Onesta was a part on unsuccessful story at Men's EHF EURO 2016 where French team ended competition before semi-finals. France won silver medal at Olympic Games in Rio afterwards Onesta gave full control over the team to Dinart, who had first matches in the first week of November.
France easily beat Lithuania 37:20 and Belgium 38:37 in only two matches with Dinart on helm in 2016.
It is totally unaceptable that Dinart won prize for 2016 in race with Olympic champion Gudmundur Gudmundsson and ex-German NT coach Dagur Sigurdsson – winner of European gold in Krakow. However, the only explanation could be French gold in Paris in January 2017, but that isn't a year of mentioned Voting.
In that case, the name of award should be 2016/2017 or some other. Ten years from now, some new generation of handball fans, kids, players and media, would ask what Didier Dinart won in 2016? And the answer would be the same like today – NOTHING. The reason is not question of winning and losing, it is simply – he wasn't a head-coach.
Similiar story is about Nikola Karabatic, who won prize in 2016, but not in 2015, when he was the key man of French world's crown in Qatar and Barca's EHF CL trophy in Cologne. In 2016, Nikola didn't won anything, but in his case, the justice came late.
About legacy of our sports should think in International Handball Federation, but from year to year, they are showing to the whole handball world that they simply don't care…