There were a lot of topics to discuss with the president of International Handball Federation Dr. Hassan Moustafa, during the IHF Super Globe 2016 in Doha, Qatar. The chairman of world's handball organization talked for Handball-Planet.com about past and the future of handball, Rio Olympics, Beach Handball, non-European handball revolution, new rules, new ball…
Mr. Moustafa. This is seventh year of IHF Super Globe project in Doha, Qatar. What is the future of world's club championship?
– We are very happy for all conditions received here in Doha. This is seventh year in Qatar. Teams are very satisfied with high prizes for the best – 400.000 USD for the winners, which comes as some sponsorship. People here work a lot to make this tournament possible starting from organization comitee with Emir of Qatar, who support handball a lot. We have alternative place, but also we have signed contract for another two years with Qatar. We want to respect our contract with people here. In the meantime, we are working with China to organize Women's IHF Super Globe, but of course, looking for other solutions.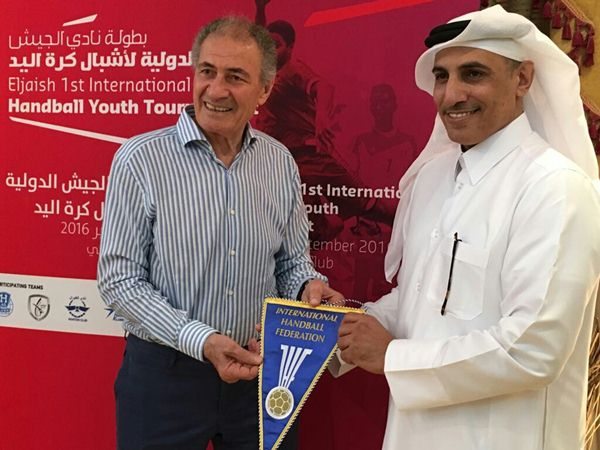 Qatar 2015 set great standards in terms of infrastructure. What do you expect from the Men's World Championship 2017 in France?
– France is France. That is a handball country, with a lot of experienced people who are working day and night. They have also very good national team. I am sure that we will witness one of the best World's Championship ever.  Since they got organization, we are working closely with them and I have no doubt that event will be one of the best.
RIO – THE BEST OLYMPIC TOURNAMENT EVER
What are your impressions about Rio 2016 Olympics?
– That was the best Olympic tournament ever, and you know that handball is in Olympic family since 1936,when final was played in front of 100.000 spectators in Berlin. We had a lot of success in different aspects in Rio. Handball was number 2 in number of spectators behind football. Very bad luck was that Brazilian teams didn't reach the semi-finals. With their success, all the numbers could raise. Non-European teams showed strength, it wasn't like before, one side game against Europeans. We had good referees level and on that we are working a lot. IOC praised handball. Don't forget that president of IOC Thomas Bach watched the Handball Olympic Final for the first time. He choose handball instead of some other team's sport finals which was played in the same time.  His comment was: "This is great, you have spectators from all over the world, you are such an interesting sport".
Are you satisfied with implementations of the new rules in Rio?
– First impression is that this changes are good, but we have to wait, to get evaluations,to ask referes, coaches, players, organizers, and to make conclusion.
SHOT-CLOCK? WE DON'T WANT TO COPY
When we speak about a necessity of handball to change, there are many TOP handball coaches who would like to see a "shot-clock" in handball. What do you think about that?
– No, this is not good. We don't want to follow any other sport. Referees can decide whether is team serious in attack or not, so they can raise the hand. To give attack on 40,45 seconds, it will be difficult for us and we don't want to copy any other sport.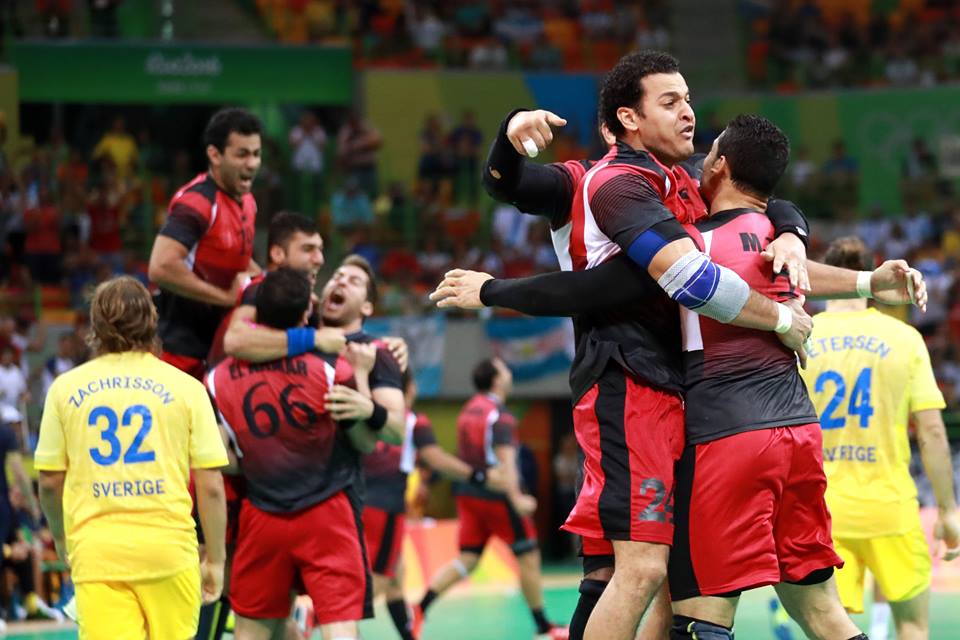 Then, how to decrease negative influence of the humans on our sport?
-Every decision in sport coming from the humans. We have control, supervisors, during the TOP events referees comission discuss on daily basis about all the issues, mistakes, situations. Even about time. We have to give more trust in humans. Our referees have to build self-confidence, to be strong and ready to make decisions. We need personalities.
Handball is not more exclusively European sport and that even people who criticize your work have to admit. That is a big thing for handball. We have now South America, Qatar, Egypt, Tunisia…
– Don't forget Angola.
CHINA TO BECOME HANDBALL POWER
Which countries are ready to become "handball countries" in the future?
– For example, Algeria. We have Morocco. We are working on special projects in China and Canada. We have more than 10 countries which are coming. IHF have money, and we are spending in order to promote our sport worldwide. Even in Europe, we have some countries which need our support. Last year, we spent a million USD – to organize IHF Trophy, where we cover all the costs of the teams. We have Academy in Shangai and Sports University in Beijing, where we are working on development. If you look China now, they are coming, you will see. Tall players. It will be very good. We have 204 countries, all of them play handball. A lot of them have no facilities to play, but we are helping them.
"THOMAS, DON'T FORGET ON BEACH"
How close is Beach Handball to become Olympic sport in 2024?
– I invited president of IOC Thomas Bach to visit World Championship 2015 in Qatar, and I asked his during the dinner about "Beach handball". He told me that he has never seen beach handball before, so that's why we organized in Laussane  a promo match of biggest beach handball stars. He was very satisfied. Even in Rio, when he came, I said to him "Thomas, don't forget Beach".  Beach Handball will be at Youth Olympics in 2018 in Buenos Aries. He promised me that we will discuss after it. We have a chance. They don't like to increase number of discipline in one sport, but we don't talk about disciplines. We are talking about event.
There were some rumours that handball could become winter Olympic sport to make a space for the Beach Handball in Olympic family?
– No, no, forget about it, especially after Rio. Absolutely, no.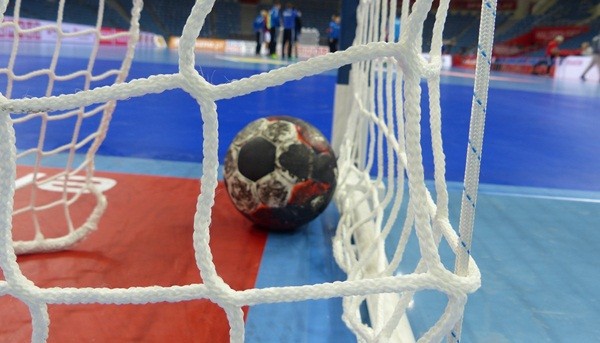 There are a lot of pro and contra arguments about new free-resin Molten ball, mainly because of lack of informations about it. Can you give us some extra…
– I had a meeting today about it. We are working on it day and night. We have two big problems in handball. The ball is dirty after 10 minutes of the match, even it is beautiful. The second thing is that a lot of countries, cities, halls don't allow handball to be played as floor making dirty. We have to find a solution for that. It won't be decided between day and night, but in meantime we have to study carefully.  Molten spent more than one million USD until now in that project.
NEW BALL IS COMING – DON'T AFRAID 
Currently, they are in Qatar,testing the ball with some of the teams..
– Yes, and they are giving us comments after it, and we are giving them. They need between three and six months more to come with the final product. Then, they will make a tour worldwide, to reiceve informations from the players,coaches, goalkeepers.
Players area afraid that some trick-shots won't be possible with the new ball…
-No, no. We are going to make superb ball. Now, in some cases you have to change the ball because of humidity after 10-15 minutes. You will not need to do that with this new ball. It will be super – concludes IHF president Dr. Hassan Mustafa interview for Handball-Planet.com.