IHF VS Iceland about Qatar 2015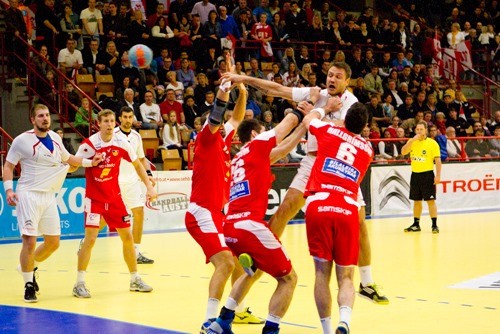 On 6 August 2014, a meeting took place at the IHF Head Office in Basel, Switzerland between IHF President Dr Hassan Moustafa and the representatives of the Icelandic Handball Federation – Mr Gudmundur B Olafsson, President, and Mr David B Gíslason, Vice President – regarding the decision of the IHF Council in terms of the qualification for the 2015 Men's World Championship in Qatar. The IHF President explained the position of the IHF, by outlining the different steps taken before the corresponding decision to amend Article 2.3 and 2.8 of the Regulations for IHF Competitions.
The Icelandic Handball Federation expressed their concerns about the legality of the process and the amendments. The IHF President pointed out that the IHF Council decision was taken on the basis of a legal analysis in terms of legitimacy. Both parties exchanged ideas and discussed several proposals in this regard. Finally it was agreed that the IHF will analyze the proposed solutions internally and will announce the outcome of the analysis in due course.