ITALIAN FINAL: Junior Fasano and SSV Bozen for the trophy!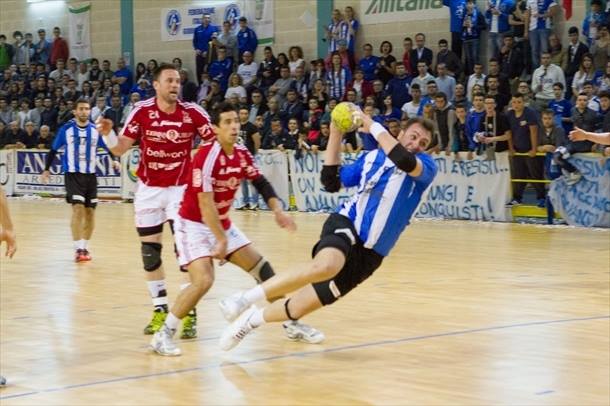 Junior Fasano and SSV Bozen will play at the Italian Play-Off Final. Two best teams of the Italian handball will fight for the trophy in two matches on May 15 and May 22. Junior Fasano made fantastic turnover in semi-final clash against Terraquilla Carpi after huge defeat in the first match 29:21, they managed to beat the rival with 10 goals 29:19 and secured the final.
Very interesting was also in the second semi-final clash between Bozen and Pressano. Pressano won the first match 23:21, but didn't reach the final for only when goal. Bozen celebrated at home with 24:21.
Captain of the Italian NT team, Junior Fasano line-player,Pasquale Maione believes that his team can win the Championship. He already won four domestic titles:
– It's a final for the Italian title, then the motivations and tensions will be great. In addition, teams, Fasano and Bolzano have changed a lot: there are new players and others who have left since last year. I'm sure it will be two exciting matches and that we will fight until the last second. Matches will be very balanced.
The best Italian left wing with seven national trophies, Demis Radovcic from Bozen expect tough challenge:
– I think it will be some good games. From the technical point of view I think you will see a beautiful handball, as you face the two best teams in Italy".
Both matches will be live on TV Rai Sport 1.

Photo credit: FasanoLive.com