Konstantin Igropulo to replace Toledo in Orlen Wisla Plock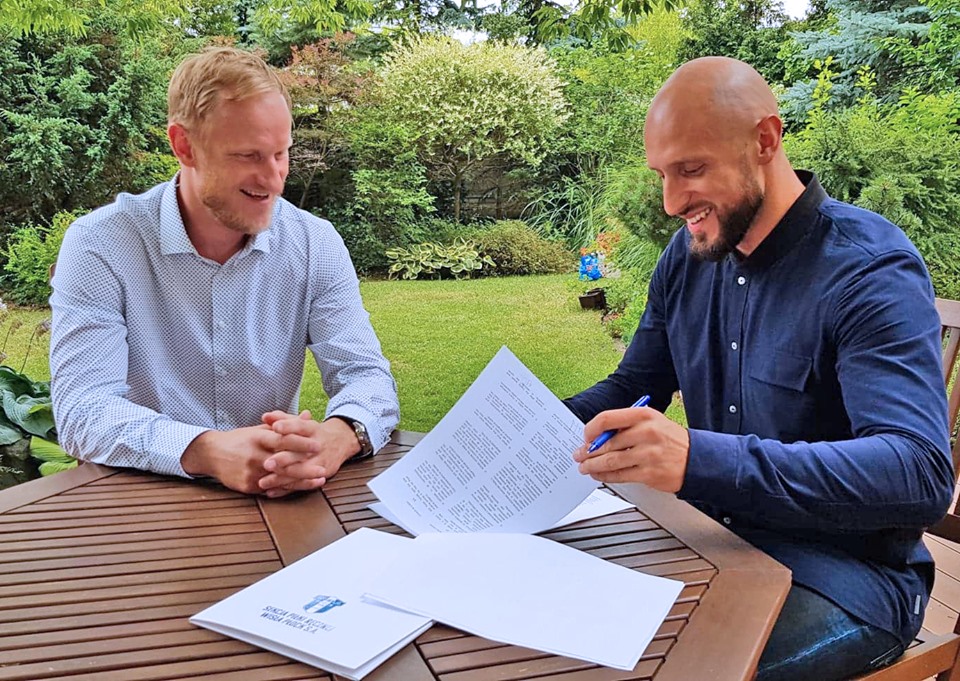 Experienced Russian right back Konstantin Igropulo is the new member of the Polish vice-champions Orlen Wisla Plock.
The 34-years old lefthander will replace Brazilian star Jose Toledo, who moved to the reigning EHF Champions League winners – RK Vardar Skopje.
Although his last professional station in Meshkov Brest (2017-2018) didn't bring him success afterward he had a break, Igropulo's CV is impressive.
Igropulo was a part of FC Barcelona EHF CL winning squad in Cologne – 2011, but also won EHF Cup with Fuchse Berlin. He was a vital part of Russian national team for more than a decade.
It was natural that we could only agree to the departure of Jose Guilherme de Toledo if we find a proper replacement for him. Together with coach Xavier Sabate, we decided that Konstantin Igropulo will be such a player – says president Robert Czwartek. – Of course, due to the rehabilitation of the player, his transfer is subject to a certain risk. Nevertheless, before signing the contract, we carried out the necessary medical examinations and to start preparations Igropulo will be fully healthy. In fact, it has already begun it, because it works very individually to get to full disposal as soon as possible.
– Igropulo brings unconventional quality and experience – says Sports Director Adam Wiśniewski.
– I am very grateful to the club that he offered me a contract despite my career break. People from Wisla accepted my difficult situation, providing me the best possible conditions for work and expressing faith in our common future. For this faith in me at the very beginning I want to thank you – says Konstantin Igropulo. – The trust of the trainer is also important in a professional sport. From the first meeting, Xavi expressed great support for me. I am encouraged by his attitude and now all I want to do is pay off his trust.
CAREER:
| | |
| --- | --- |
| 1990–2002 | Wiktor-SKA Stawropol |
| 2002–2004 | Panellinios AC Athen |
| 2004–2005 | Wiktor-SKA Stawropol |
| 2005–2009 | Medwedi Tschechow |
| 2009–2012 | FC Barcelona |
| 2012–2015 | Füchse Berlin |
| 2015–2017 | KIF Kolding |
| 2017–2018 | Brest GK Meschkow |