Legendary Bidasoa Irun is back to ASOBAL!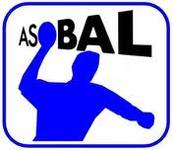 Legendary team from 80's and 90's Bidasoa from Irun is back to Spanish elite competition – ASOBAL. Since BM Atletico Madrid bankrupt, Octavio from Vigo didn't meet requirements from the administration, Palma de Rio wasn't interested to take oportunity to upgrade in the first Division, so turn came to the Champions League winner from 1995, when Svensson and Perunicic has played there.
Bidasoa relegated in 2007.