LNH (Round 11): Montpellier five points ahead of rivals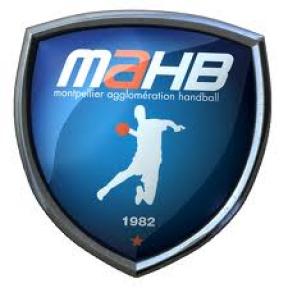 The French leaders HC Montpellier made their advantage in domestic League even bigger with the last night victory over Tremblay 31:30 with the winner of Mathieu Grebille 20 seconds before the end. Saint Raphael were defeated in Chambery 29:26, while HBC Nantes were stopped in Dunkerque 27:25.
The last match of Round 11 will be played on Thursday night between city rivals, Creteil and PSG.
Results (LNH – Round 11):
Dunkerque
27 – 25
Nantes
20:45
Montpellier
31 – 30
Tremblay
20:00
Chambery Savoie
29 – 26
St. Raphael
20:00
Selestat
22 – 26
Toulouse
20:00
Nimes
24 – 28
Aix
20:00
Istres
22 – 26
Cesson Rennes
STANDINGS:
| | | | | | | | | |
| --- | --- | --- | --- | --- | --- | --- | --- | --- |
| 1. | Montpellier | 11 | 9 | 2 | 0 | 345:285 | 20 | |
| 2. | St. Raphael | 11 | 7 | 1 | 3 | 344:332 | 15 | |
| 3. | Dunkerque | 11 | 7 | 0 | 4 | 295:287 | 14 | |
| 4. | Paris SG | 10 | 7 | 0 | 3 | 320:270 | 14 | |
| 5. | Nantes | 11 | 6 | 2 | 3 | 304:288 | 14 | |
| 6. | Cesson Rennes | 11 | 5 | 3 | 3 | 267:275 | 13 | |
| 7. | Chambery Savoie | 11 | 6 | 1 | 4 | 295:299 | 13 | |
| 8. | Toulouse | 11 | 4 | 2 | 5 | 328:311 | 10 | |
| 9. | Tremblay | 11 | 4 | 1 | 6 | 289:302 | 9 | |
| 10. | Aix | 11 | 3 | 2 | 6 | 290:317 | 8 | |
| 11. | Creteil | 10 | 3 | 1 | 6 | 288:301 | 7 | |
| 12. | Selestat | 11 | 3 | 0 | 8 | 294:330 | 6 | |
| 13. | Nimes | 11 | 2 | 2 | 7 | 301:318 | 6 | |
| 14. | Istres | 11 | 1 | 1 | 9 | 289:334 | 3 | |