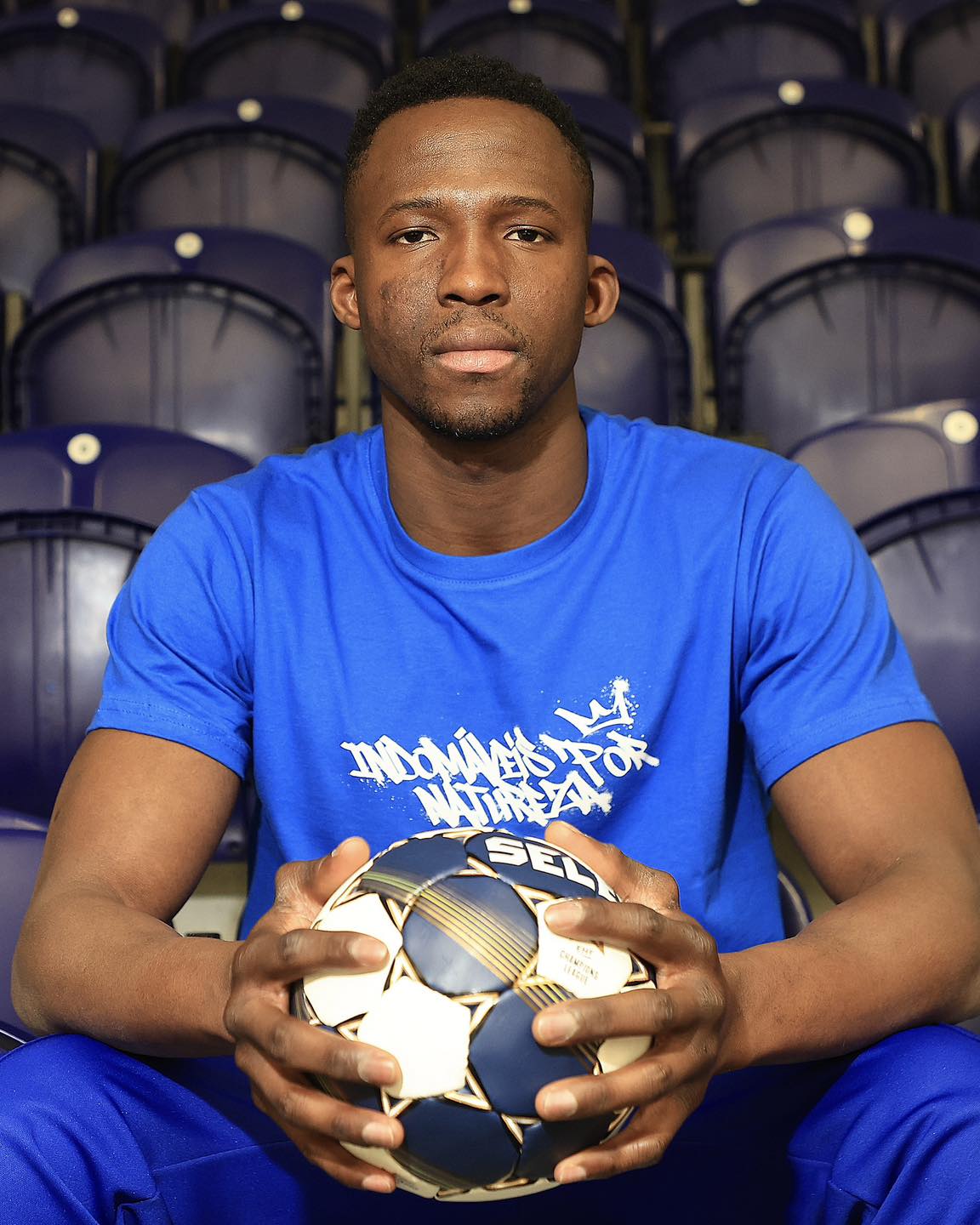 Mamadou Diocou is a reinforcement for FC Porto. The 22-year-old right-wing was born in Fassada, Senegal, and moved to Spain at a young age to play, in the first instance, for Iplacea, later completing most of his training at Barcelona, ​​the club for which he made his debut in September 2020 , the year in which the Catalans won the Champions League, the national championship, the super cup, the league cup and the King's cup.
From Catalonia, he left on loan to Germany, where he played at Rhein-Neckar Lowen for half a season, before returning to Spain to wear the Logroño colors in the same vein. This season, the 1.81-metre, 78-kilogram left-hander is the third best scorer in the Spanish league and the player with the best goal average per game in the competition.
"It's an inexplicable feeling, the opportunity came from one day to the next. I am very happy to be able to wear the FC Porto jersey. It was unexpected news. I was on vacation in Madrid, at home, and my agent called me to tell me about this opportunity and told him that it was a great chance to be part of FC Porto, we reached an agreement and I am very happy to be here. It is a team that is always at the top of the Portuguese league, that wins all competitions and that is always in the Champions League. Being at this level is not easy and I really want to help the team in all competitions, I want to seize opportunities to be able to help", said Diocou in press-release.
PHOTO: Porto Sports